Delays, technical failures and shortages are common the world over when developing military technology, if two reports out this week are anything to go by.
Russian tank, the Armata T-14, billed as the most advanced in the world, is a decade behind schedule, according to The Times.
The Armata T-14, which has built-in protection systems that make many types anti-armour weapons obsolete, had been slated to go into mass production in 2011.
The date had been pushed back to 2020, with plans for 2,300 vehicles. However, the latest forecasts refer to around 64 tanks ready for testing by January 2021.
The tank was a cause for embarrassment when one broke down during a rehearsal for a Red Square parade in 2015, which was to be one of its first public outings.
The reasons behind the delays lie with continual software glitches and sanctions imposed on Russia after its 2014 invasion of Crimea.
Igor Sutyagin, a senior research fellow at the Royal United Services Institute, said: "Sanctions and the state of the Russian defence industry means that all programmes are delayed."
The Kurganets-25 next generation armoured personnel carrier is not due to start production until 2021. However, its manufacturer, Russian defence firm Kurgan Machine-Building Plant, first unveiled the lighter and more sophisticated vehicle to military leadership at a Russian Arms Expo in Nizhny Tagil in 2013.
Across-the-board shortfalls
The Bumerang eight-wheeled infantry fighting vehicle, is an upgrade on current models, using new systems and armaments that do not rely on off-the shelf technology solutions.
The vehicle, manufactured by VPK (which in English translates into Military Industrial Company), made its first public outing at Moscow's V-Day military parade in 2015, and has been given a production date of 2019. However, the Russian military refused to reiterate this timeframe in 2016, or again last year.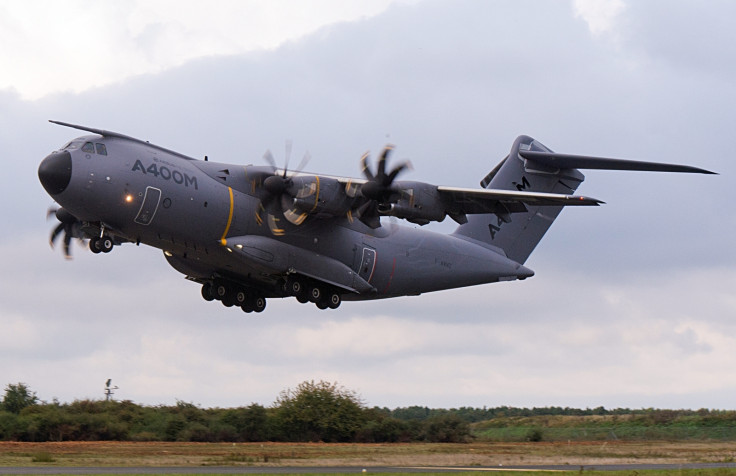 Meanwhile, the German army faces across-the-board shortfalls in everything from bulletproof vests to submarines, according to the annual report from the parliamentary commissioner for the armed forces, Hans-Peter Bartels.
"The army's readiness to deploy has not improved in recent years, but instead has got even worse," Bartels told reporters at a press conference in Berlin on Tuesday (20 February), reported the BBC.
"At the end of the year six out of six submarines were not in use. At times, not one of the 14 Airbus A-400M [transport aircraft] could fly," he said.
He added that 21,000 positions for officers were vacant, resulting in a lack of leadership among armed units.
Battle ready
Germany spent €37bn ($45bn) last year on defence - about 1.2% of its gross national product, well short of the Nato target of 2%. In relative terms it spends less than Portugal and Latvia.
Chancellor Angela Merkel during coalition talks to form a new German government this year pledged to meet the 2% spending target by 2024.
The annual report comes at a time when Germany is being asked to take on greater military responsibilities since reunification in 1990.
The parliamentary commissioner questions whether Germany will be able to take its place among the nations tasked with contributing to Nato's new Very High Readiness Joint Task Force, the new unit being set up to counter Russian aggression across Eastern Europe.
However, the chief of staff of German armed forces Volker Wieker insisted on Tuesday the country would be ready to join the new unit by the June target date. He said: "That includes all the equipment that it needs to fulfil its task."