A British man has been charged with the murder of his American wife amid the sinking of the newlyweds' boat after leaving Cuba.
Lewis Bennett, from Poole, Dorset, was arrested on suspicion of second degree murder of Isabella Hellmann in a Miami court on Tuesday (20 February).
Bennett, an engineer, was in court to be sentenced for smuggling stolen coins during the voyage in May, from which he was rescued alone.
But the FBI lodged court documents that said it believes Bennett "knowingly and unlawfully killed" Hellmann, the mother of their 19-month-old daughter, Emelia.
Earlier this year Bennett, 41, told investigators his wife was lost at sea when their 37ft catamaran, Surf into Summer, was struck by an unknown object at around 1am on 10 May near the Bahamas.
Bennett said he had left his wife, an estate agent, at the helm while he had gone below to rest.
He told FBI detectives he was woken up after he felt the boat hit something, and noticed the vessel was taking on water.
Bennett, who holds dual British and Australian citizenship, went above deck but could not find his wife and was forced to abandon ship, taking to a life raft. Their daughter was not on the vessel.
Intentionally scuttled
But FBI Special Agent James Kelley said in court papers the yacht had been "intentionally scuttled" after two underwater escape hatches had been opened.
Bennett and his 40-year-old wife had started their trip in St Maarten and then travelled to Puerto Rico and Cuba before starting the trip back to their home in Delray Beach, Florida.
Agent Kelley added: "Based on knowledge learned during the course of this investigation, the fact that Bennett waited until the final leg of his voyage to activate those devices is indicative of the fact that he wanted to ensure his own rescue and survival after murdering his wife and intentionally scuttling his catamaran".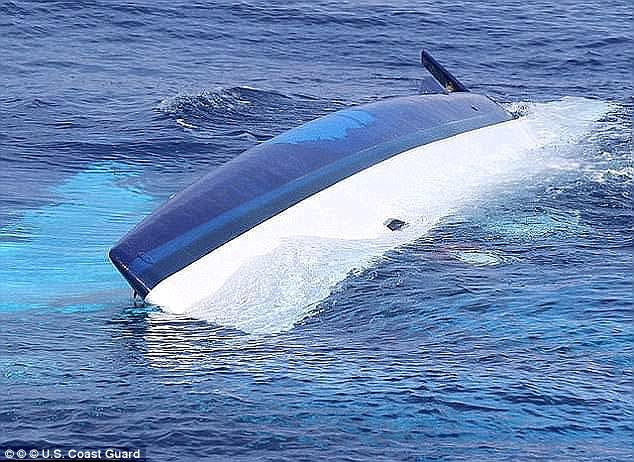 The Briton made an SOS call from his life raft and was later spotted by a US Coast Guard helicopter.
The search for his wife was called off three days later and her body has never been found.
A day after the search for Hellman was called off, the Briton sought a presumptive death certificate for his wife.
However, the FBI said this was "extremely early" for a husband who "would normally want his wife to be found alive".
Gold coin haul
The FBI said Bennett stands to inherit Hellmann's Delray Beach home and her bank accounts once she is officially presumed dead.
When Bennett was picked up by the Coast Guard, nine plastic tubes containing 235 rare English and Canadian coins were found in the life raft.
They were part of a haul worth $100,000 (£72,000) stolen from another boat in St Martin the previous year. Bennett had worked as a crew member on that vessel.
Investigators searched Bennett's Delray Beach home and found a further stash of gold coins, part of the same collection that had been reported stolen.
Bennett admitted a charge of transporting stolen property and was jailed for seven months. However, he now faces a trial for the murder of his wife.