Rwanda criticises drop in corruption league score as bid to speed up economic growth continues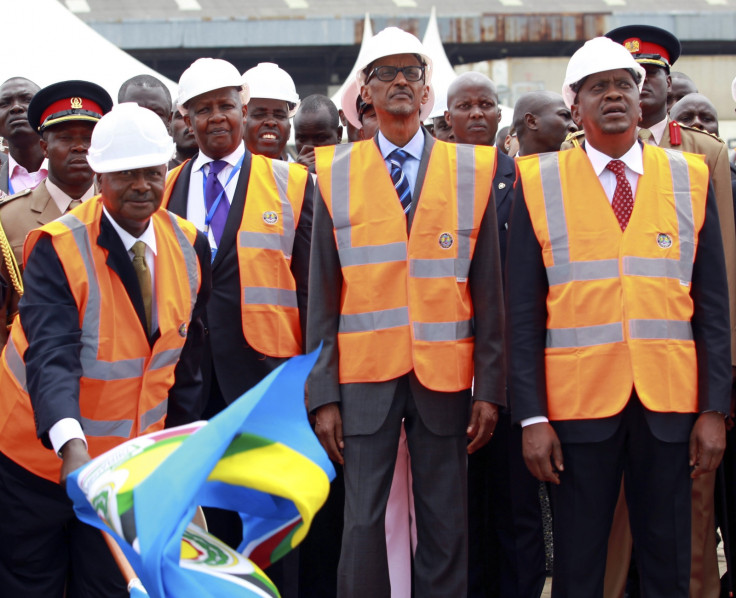 Rwanda's economy is set to expand faster than expected this year and growth will speed up even more in 2015, according to the country's finance minister, despite the country receiving a lower score in the 2014 Corruption Perception Index than it did last year.
Spurred by efficiency gains in the agricultural sector and a rapidly expanding IT services sector, Rwanda's economy is set to expand by 6.8% in 2014, rising to 7% in 2015, according to the country's central bank.
Rwanda's Finance Minister Claver Gatete told IBTimes UK that these projections are probably too low.
"We've seen that we've become very conservative and predicted 6% and that is going to go up definitely. Going to the next year, definitely it will be about 7%, the way we look at the numbers now, but shortly we'll have a revised number for next year," he said in a telephone interview.
Service sector boom
While Rwanda has traditionally relied heavily on tea and coffee exports to fuel economic growth, its services sector has expanded in recent years as domestic and foreign investors have become more bullish regarding the country's long-term economic prospects.
The government has focused on the IT sector as a key area that could improve the country's long-term development prospects as it seeks to achieve its Vision 2020 targets.
Gatete believes the investment is already paying off, as the sector has expanded rapidly in 2014.
"We are seeing the IT services really playing the leading role," he told IBTimes UK.
"From the first quarter when we started measuring IT as separate in terms of services, it contributed 2% of GDP. By the second quarter it had grown to 3% of GDP, so we are seeing ICT become another big one."
Regional integration
Rwanda has certainly improved economic integration with its east African neighbours over the past decade.
Kigali has sought to ease restrictions on the free movement of people, promoting the use of ID cards in place of passports for African citizens and reducing waiting times for other foreign nationals applying for visas.
"Infrastructure is very crucial. We are focusing on this area," Gatete said. "We have worked on a single customs territory... in order to fast-track trade within the countries.
"For example, the price of a container has reduced by half and the time has been reduced quite significantly. It used to take 22 days from Mombasa to Kigali; now, it is taking five days so you can imagine just the saving for the time alone."
However, the planned railway line linking the Rwandan capital Kigali with the Kenyan port city of Mombasa has been slow to move beyond the planning stage.
While China has agreed to finance the line from Mombasa to Nairobi, the finance details for the rest of the project are yet to be finalised.
The East African Community, an intergovernmental bloc in the region, has said the project could be funded through bond sales, Bloomberg reported last month.
Keeping corruption at bay
When it comes to issues of graft, Rwanda has consistently scored relatively highly compared to sub-Saharan Africa overall.
However, according to the latest Corruption Perception Index, carried out by the non-governmental organisation Transparency International, Rwanda dropped four points from its 2013 score of 53.
It has a score of 49 (where zero deems a country "highly corrupt" and 100 means "very clean"), placing it joint 55th alongside Bahrain, Jordan, Lesotho, Namibia and Saudi Arabia.
"I don't know how these number are being put together," Gatete said. "We are seeing progress on the ground, up close dealing with the corruption issues, we have seen improvement in this area."
Indeed, the index has attracted criticism over alleged "elite bias" in popular perceptions of corruption.
The survey is based on "expert opinions and reflects perceptions of public sector corruption", according to the group.
"We are seeing progress on the ground, up close dealing with the corruption issues, we have seen improvement in this area," Gatete told IBTimes UK.
"It's not a reversal... it does not mean that Rwanda has gone back from where it had been."
© Copyright IBTimes 2023. All rights reserved.