Rwanda has made significant progress in turning around the economy since the 1994 genocide and civil war.
Not only has it rapidly reduced poverty, it has also managed to secure a vast amount of investor interest and cash over the last few years, and most recently with its $400m (£249m, €316m) Eurobond issue, which was heavily oversubscribed.
Rwanda's economy has grown on average by 8.2% from 2006 to 2012 and it has secured an array of deals with Europe and China to help develop its infrastructure. However, the country still relies heavily on foreign aid, with 38% of this accounting for Rwanda's budget.
As the country debates on whether to launch another Eurobond, in order to rake in more foreign direct investment to alleviate some of its most costly developments, the CEO of the Rwanda Development Board Francis Gatare spoke exclusively to IBTimes UK about what challenges and opportunities the region represents for the West.
Q: The end of the genocide and civil war in 1994 marked a new era for the country. Can you tell us how Rwanda has tried to transform the economy and grow its dominant sectors, such as agriculture?
A: 1994 marks a good reference point to show how different Rwanda's economy is today.
The Rwandan genocide devastated the economy and not only did it lead to the destruction of human life, it also led to the destruction of land, property and the psyche for productive activity.
When the civil war ended, it led to the reconstruction and refocus of the human spirit, of productive activity and the redevelopment of the economy.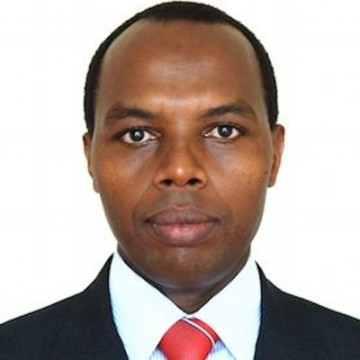 Rwanda initially had a low-income agricultural society and added little value to the global market. However, the sector now employs a lot more people and is gaining great momentum in income and revenue. It has also broadened its available goods.
Food is a lot more secure and the products have become more diverse. We don't just produce coffee and tea anymore, crops have now expanded to beans, maize and potatoes. It has transformed productivity and income of the people.
Packaging, presentation and the commercialisation of food is now becoming a great contributor to the economy and is now a competitive sector and not just one of sustenance.
Q: What other sectors is Rwanda trying to build, in line with the long-term development goals embedded in its Vision 2020 proposal?
A: The services sector has rapidly changed from 20 years ago.
The civil war led to the destruction of the financial system but now the financial services sector has broadened out from just two commercial banks to a raft of private banking operations and the growth of international firms on the ground.
This includes Dutch lender Rabobank and pan-African group Ecobank. We're now seeing a huge growth in deposits as well as the industry evolves into a highly serviced sector.
Today, tourism revenues have surpassed those from exports and products mining combined.
This has meant an explosion of other related services, such as hotels, construction and the services sector.
Previously, aviation was a small thought for the country but now we have major international airlines docked in Rwanda, including Emirates and Turkish Airlines.
Q: On the subject of transport, the World Bank says the country still suffers from "poor infrastructure and the lack of access to electricity and limited generation capacity [which] are some of the major constraints to private investment."
How is Rwanda tackling this problem?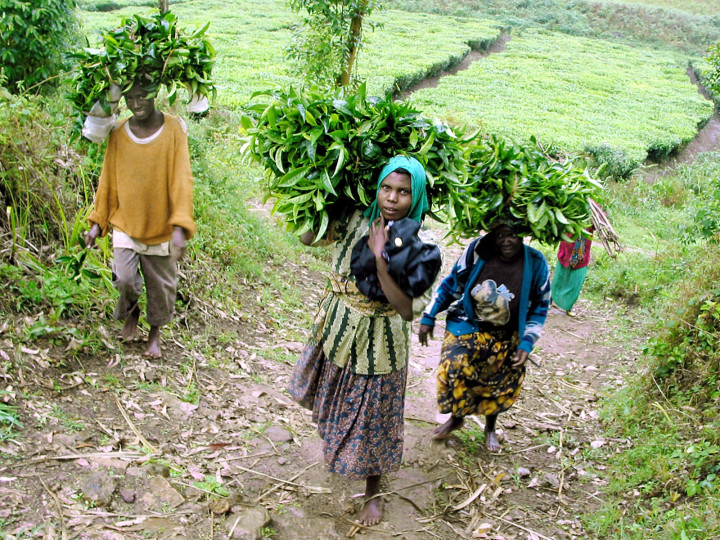 A: Transport issues are still a challenge and constraint for Rwanda.
The getting goods in and out of the country do entail a cost premium for companies because of the challenges neighbouring regions present in moving products to and from ports.
However, we have been working with countries, such as Uganda and Kenya, to alleviate this problem and have signed deals with the UK and China, amongst others, to help with infrastructure.
While we still have some challenges to deal with, in this respect, we have had some success in improving infrastructure and transport, for example cutting down the days it takes to transport goods through the northern corridor from 26 days to four days.
Rwanda is also working with Uganda to identify how we can work on financing and therefore jointly work on a single project to tackle road networks and transport links.
With Mombasa, we are also looking to harmonise the transportation of cargo and therefore ease costs.
In terms of energy, we are aiming to improve the capacity of power and energy efficiency by pooling together resources from east Africa and Egypt.
This means we are able to tap into the excess power in Kenya and Uganda but of course this will present other challenges when it comes to sharing the risk and the type of transmission lines that need to be implemented over long distances.
However, the World Bank and other organisations are helping us with this.
Q: Lastly, in 2013 Rwanda launched a $400m (£249m) Eurobond, which was heavily oversubscribed and Finance Minister Claver Gatete hinted that another round of issuance was on the horizon.
Can you give us details over the size and tenure of a new bond and how this will contribute to financing the projects you detailed just now?
A: Our economy continues to grow and the uptake on the previous Eurobond was extremely positive and promising.
Investors see us as a good investment.
However, we are prudent managers of the macroeconomic landscape, stability and with the country's finances, so we will only announce another Eurobond if the environment allows it. I cannot give any details on this at the moment.
Our economy is growing steadily [although the World Bank slashed Rwanda's GDP estimate for this year to 5.7%, from 7.2%] and we are secure.