Rwanda genocide: UK rules against extradition of five men accused of being involved in killings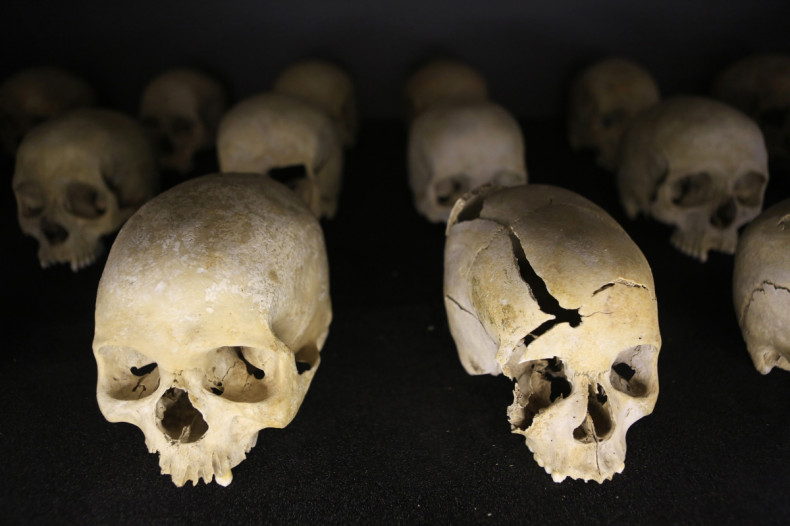 A judge in London has ruled against the extradition of five Rwandan men accused of taking part in the 1994 genocide. The men have denied any involvement in the genocide, which left at least 800,000 Tutsis and moderate Hutus dead.
What sparked the Rwanda genocide?

Tensions between Hutu and Tutsi ethnic groups started with the Belgian colonisation in 1922. The colonisers supported Tutsi political power and exacerbated ethnic differences between the two groups by introducing compulsory identity cards.
A Hutu revolution led to the 1962 declaration of independence and the establishment of the Rwanda republic, led by the MDR-Parmehutu. The country was rocked by sporadic violence between the Hutu government and Tutsi rebels.
In 1990 the Rwanda Patriotic Front (RPF), formed by Tutsi refugees who had fled along with their families to Uganda due to ethnic violence in the previous years, invaded Rwanda, starting the Rwanda civil war.
The conflict lasted until 1994, when the genocide against the Tutsis was sparked after suspicions spread that they had carried out an attack against the then Hutu president Juvénal Habyarimana, who died together with Burundi's President Cyprien Ntaryamira in a plane crash on 6 April 1994.
District judge Emma Arbuthnot at Westminster Magistrates' Court said there was a risk the defendants – Vincent Bajinya, Charles Munyaneza, Emmanuel Nteziryayo, Celestin Ugirashebuja and Celestin Mutabaruka– would not be guaranteed a fair trial in Rwanda.
She added the men could be at risk of being tortured in secret camps and that the extradition was not compatible with the Human Rights Act 1998.
The Rwandan government denied the allegations and assured the men would not face the death penalty.
The Crown Prosecution Service said it would appeal against the ruling.
The five defendants face charges including mass murder and crimes against humanity. A previous attempt to extradite four of them was halted by the High Court in 2009.
The decision was condemned by anti-genocide campaigners who argued the ruling sent the wrong message to those who survived the atrocity. The UK government was also urged to change its law and allow courts to prosecute crimes against humanity.
The latest verdict came as the Tanzania-based International Criminal Tribunal for Rwanda (ICTR) is closing after indicting 93 individuals believed to have taken part in the genocide.
The tribunal was the first to deliberate on matters relating to genocide and to recognise rape as a form of perpetrating genocide following the high profile trial of Rwandan politician Jean-Paul Akayesu.
ICTR's responsibilities will be transferred to the International Residual Mechanism for Criminal Tribunals, set up by the UN Security Council to carry out functions of the ICTR and the International Criminal Tribunal for the former Yugoslavia (ICTY) after the end of their mandates.