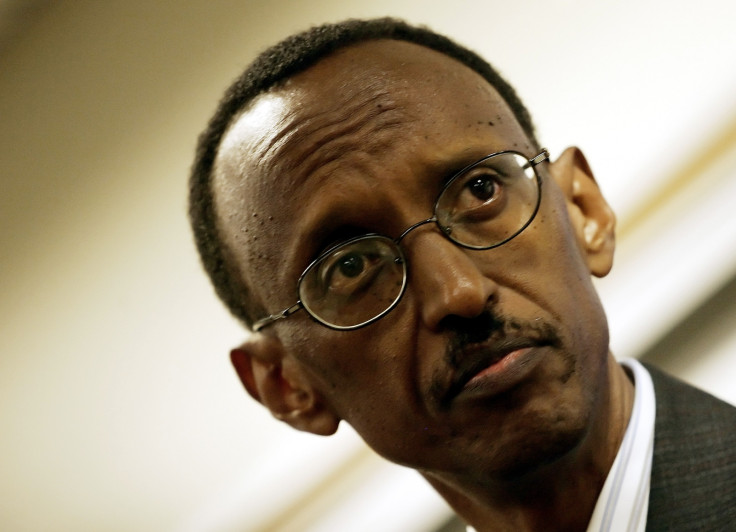 Thousands of Rwandans want to amend the constitution "only for President Paul Kagame" to allow the leader to run for a third term.
This is the preliminary result of an ongoing national consultation launched by the government to assess whether Rwandans are concerned regarding a plan to scrap presidential terms and allow Kagame, who has been in power for two terms, to run in the 2017 election, according to a Rwandan news agency.
The consultation was launched earlier in July after the Rwandan parliament backed the plan to amend article 101, which allows the president to be in power for two seven-year-long terms, after some 3.7 million Rwandans - about 70% of those on the electoral roll – are believed to have signed a petition asking the parliament to amend presidential terms.
It emerged that Rwandans are concerned about lifting presidential terms as this could attract opportunists, but they want article 101 to be temporarily modified "only for Kagame" and be restored when he is no longer in power, news agency KT Press reported.
"We are not interested in amending the constitution that will eventually give room to other leaders who would turn the country into turmoil like what is happening in Burundi," 70-year-old Manasseh Mvuyekure said, referring to the violent unrest sparked in the neighbouring country after President Pierre Nkurunziza announced he would run for a third term in April.
KT Press also said that the majority of Rwandans interviewed cited economic development and Kagame's ability to end the 1994 genocide - in which at least 800,000 people, mainly Tutsis and moderate Hutus, were killed in three months in 1994 - as reasons why Kagame should remain in power.
The opposition Democratic Green Party (DGPR) has filed a lawsuit to the supreme court asking to halt any constitutional change.
In an interview with IBTimes UK, DGPR's President Frank Habineza said: "We don't support the change of the constitution, but we are not surprised [that this happened] because many people have been protecting this move.
"Changing the constitution will not only undermine the democratic process but also the peaceful transfer of power."
Some reports have also alleged that some people have been forced to sign the petition and those who oppose the constitutional change are being persecuted.
Human rights activist Rene Mugenzi told IBTimes UK that the parliament's decision to allow a third term is a "confirmation of a totalitarian pathway that [Kagame] has taken in Rwanda in the last 20 years."
When contacted by IBTimes UK, ruling party Rwanda Patriotic Front (RPF) denied the allegations that the public were forced to sign the petition.
RPF's vice president Christophe Bazivamo said: "I think it is not possible to force 3.6 million people to sign a petition. People who have signed were actually happy to do so. It's not possible to force people to sign and to also make them happy.
More about Rwanda