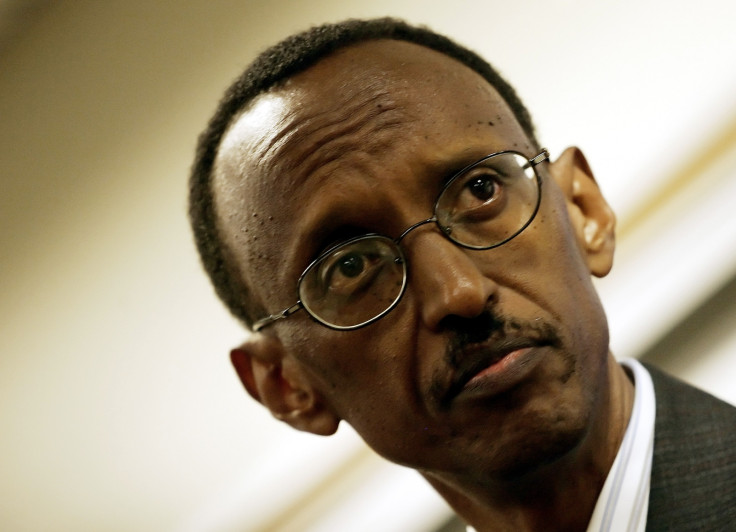 Rwanda's ruling party Rwandan Patriotic Front (RPF) has approved an amendment to the country's constitution to allow current President Paul Kagame to run for the next presidential election in 2017.
It is believed that 3.6 million people signed a petition asking the Parliament to change the constitution, which allowed the president to only run for two seven-year terms.
"Based on the wishes of Rwandans and party members that have been recently expressed, we support that the [constitution]... should be amended," Reuters quoted a RPF communiqué as saying.
However, some reports alleged that part of the population was forced to sign the petition by officials.
Kagame urged politicians not to coerce people into signing.
"If the allegations that some people have been forced are true, that's a concern and you should also have that concern," he said.
It is not yet clear whether he would back the RPF's decision. Earlier in April, the leader said he did not support changes of the constitution, but he was open to debate.
"In a democratic society, debates are allowed and they are healthy," he said.
Speaking at the Tufts University near Boston, US, he said: "I think at some point we need to leave countries and people to decide their own affairs.
"Why I'm saying that is because I'm asked when and whether I plan to leave office – right from the start of my first political term in office. It is as if I am here just to leave. I'm here to do business on behalf of Rwandans.
"I don't know what else I can give you on that, but let's wait and see what happens as we go. Whatever will happen, we'll have an explanation."
Kagame became the leader of the RPF's armed wing, the Rwandan Patriotic Army (RPA), as the country had descended into a civil war which then sparked a genocide in which an estimated 1 million people – mainly Tutsi and moderate Hutu – were killed in three months.
In the aftermath of the genocide, Kagame served as vice president and minister of defence until 2000, when he became president after being elected by government ministers and the national assembly.
The RPF became a political party while its armed wing was renamed the Rwandan Patriotic Army (now the Rwandan Defence Forces).
In 2003, Rwanda adopted a new constitution replacing a transitional one, and Kagame was re-elected as president. He won the election again in 2010.
Burundi unrest unlikely in Rwanda
In neighbouring Burundi, hundreds of people have been engaged in violent protests after President Pierre Nkurunziza announced he will seek a third term in this year's election.
Protesters accused him of violating the constitution and the Arusha Peace Agreement, which says the president can only stay in power for two terms.
Nkurunziza's supporters argue the president's first term should not be counted as he was chosen by the Parliament and not by the people in an election as is specified in the agreement.
The Burundian police as well as the Imbonerakure – the youth wing of Nkurunziza's party National Council for the Defense of Democracy – have been accused of committing abuses, such as killings and torture, against protesters.
International commentators have said it will be unlikely for Rwandans to protest against RPF's decision given Kagame's strong support, mainly stemming from belief in his ability to transform Rwanda into a middle-income country, a goal he committed to achieving by 2020.
However, critics have accused Kagame of cracking down on political and press freedoms.
Assistant professor in comparative politics and researcher on sub-Saharan Africa Omar McDoom told IBTimes UK: "The president's [Kagame] popularity is difficult to gauge. While he has delivered social order and rising prosperity, his record on individual freedom and justice lags behind.
"Petitions and quantitative indicators of public opinion are not reliable guides to the true sentiment of the population given the extraordinary ability of the state to monitor society and given how strongly the regime has punished dissent, perceived as disloyalty, in the past. Self-censorship is an issue in a regime which, by all independent measures of democracy, has an authoritarian character."