Rwandan genocide: Who is Leopold Munyakazi, accused of playing key role in 1994 massacres?
Leopold Munyakazi was extradited after losing several appeals against his extradition.
A Rwandan professor living in the US has been extradited due to his alleged involvement in the 1994 Rwandan genocide. Leopold Munyakazi taught French at the Goucher College in Baltimore until he was suspended in 2008.
He was flown back to Rwanda's capital Kigali on 28 September after losing several appeals against his extradition.
Munyakazi is accused by Rwandan prosecutors of having played a key role in 1994, when more than 800,000 Tutsi and moderate Hutu were killed by Hutu militias in 100 days.
However, he denies the charges.
Who is Leopold Munyakazi?
Munyakazi is believed to have fled to the US in 2004 after claiming he feared for his life. In Rwanda, he worked as a professor of linguistics at the National University of Rwanda, a post he held until 1992.
When the genocide erupted in the country, he was working in Kigali where he said militants destroyed his home. He was later incarcerated for five years "without any charge."
After being freed in 1999, Munyakazi taught French at the Kigali Institute of Education until 2004, when he attended the 11th World Congress of Teachers of French in Atlanta. He chose to remain in the US after being informed he could be arrested upon return to Rwanda.
He claimed his wife, who later joined him in the US, had informed him his name was on a list of 500 "divisionists" the government had allegedly released.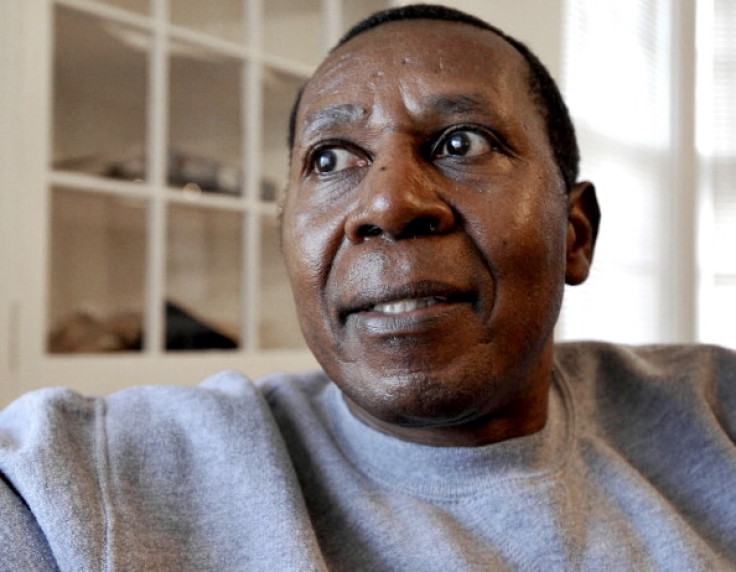 Rwanda has been demanding Leopold Munyakazi's extradition to try him on charges of genocide and conspiracy to committing genocide
getty images
During talks he delivered across the US, Munyakazi denied the 1994 massacres were an ethnic genocide and labelled the violence as "civil war about political power".
During a speech he delivered at the University of Delaware in 2006, he claimed: "There is a kind of international conspiracy to hide the truth about what happened. I refer to it as civil war, not genocide; it was about political power.
"Ethnicity is not really understood about Rwanda; in Rwanda there are no tribes, there are social groups, they are one single people.It is quite wrong to say that genocide was committed by Hutus."
The government-backed National Commission for the Fight against Genocide (CNLG) accused him of inciting violence against the Tutsi and personally shooting dead a man, Ugirashebuja Felicien Kirw, in Kirwa, south-eastern Rwanda.
Rwanda has been demanding his extradition to try him on charges of genocide and conspiracy to committing genocide.
Munyakazi has always maintained he is a moderate Hutu who refused to take part in the massacres and helped Tutsi during the genocide.
Rwandan genocide and Rwandan Patriotic Front (RPF)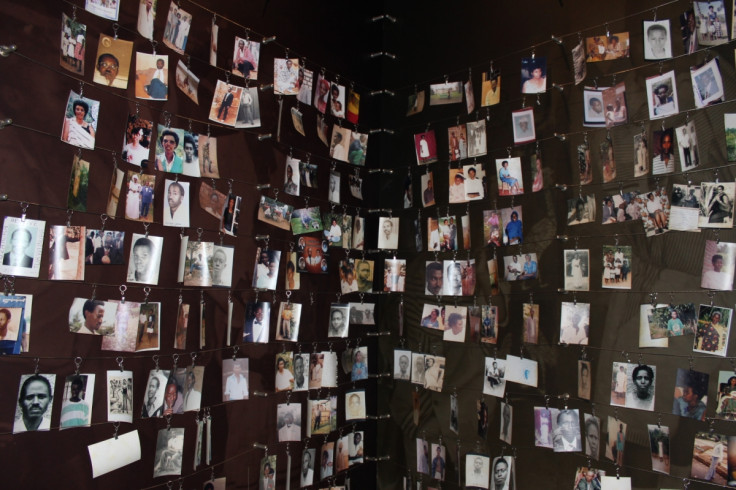 Pictures of some of the victims of the 1994 Rwandan genocide donated to the Kigali Genocide Memorial by family members
KGM/ Ludovica Iaccino for IBTimes UK
Tensions between Hutu and Tutsi ethnic groups started with the Belgian colonisation in 1922. The colonisers supported the Tutsis' political power and exacerbated ethnic differences between Hutu and Tutsi by introducing the compulsory use of identity cards.
After a Hutu revolution led to the 1962 declaration of independence and the establishment of the Rwandan republic, led by the MDR-Parmehutu, the country was rocked by sporadic violence between the Hutu government and Tutsi rebels.
The Rwandan Patriotic Front (RPF) was formed in 1987 by Tutsi refugees who had fled along with their families to Uganda due to ethnic violence. In 1990, RPF's armed wing, the Rwandan Patriotic Army (RPA), invaded Rwanda and fought against troops loyal to President Juvénal Habyarimana, triggering the Rwanda civil war.
RPA's leader Fred Gisa Rwigyema was killed shortly after, prompting the RPA to retreat and regroup under Paul Kagame. The warring sides engaged in peace negotiations and reached a ceasefire, which was broken when Habyarimana died in a plane crash on 6 April 1994, an incident the Tutsis were blamed for.
During the genocide, RPF fought against Hutu extremists and took control of the country in July 1994. Pasteur Bizimungu became president and stayed in power until 2000, when he was succeeded by Kagame, the current president of Rwanda.
© Copyright IBTimes 2023. All rights reserved.