Low-cost Irish airline Ryanair is in hot water for producing a calendar featuring female cabin staff in underwear and bikinis. Consumer watchdogs in Spain have made a private prosecution claim and the matter will be heard by a three-judge panel on 30 April.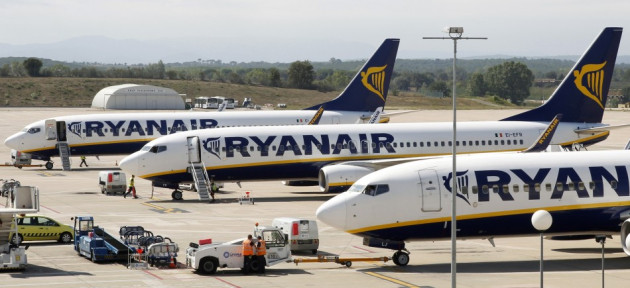 The 2013 calendar is sold on all Ryanair flights and priced at €10 (roughly £8) and all proceeds are diverted to the Polish TVN Foundation, which helps children suffering from cystic fibrosis. However, consumer groups in Spain's Malaga province believe the calendar is offensive and exploits female employees.
(Courtesy: RyanairNews, YouTube)
In November, the airline stated the calendar had sold 7,000 copies (of a total run of 10,000) since its launch in the Polish capital of Warsaw the previous month. The success meant the airline expected to raise over €100,000 (roughly £84,500) for their chosen charity.
This is not the first the time the airline, headed by chief executive Michael O' Leary, has had to deal with claims of sexist business practices. In 2008, at a press conference in Germany, the airline hinted that any transatlantic flights would be structured along a dual-service model - a low-cost economy class complemented by high-quality business seats. While a sound enough business principle, the unfortunate working title - Beds and Bl*****s - caused quite a stir. The video of the press meet, uploaded on YouTube's travel section quickly went viral.
Last year, the UK's Advertising Standards Authority (ASA) forced the airline to remove an ad portraying provocatively clad female flight attendants with the tagline "Red hot fares and crew". The ASA's action came after a petition, signed by over 10,000 people, labelled the material "sexist'.
Ryanair complied but argued the images were not sexist and that the members of staff portrayed had volunteered to produce the material.