Ryanair cuts baggage allowance to one cabin bag in a bid to reduce delays
From November, customers will be allowed to place a second bag in the hold free of charge.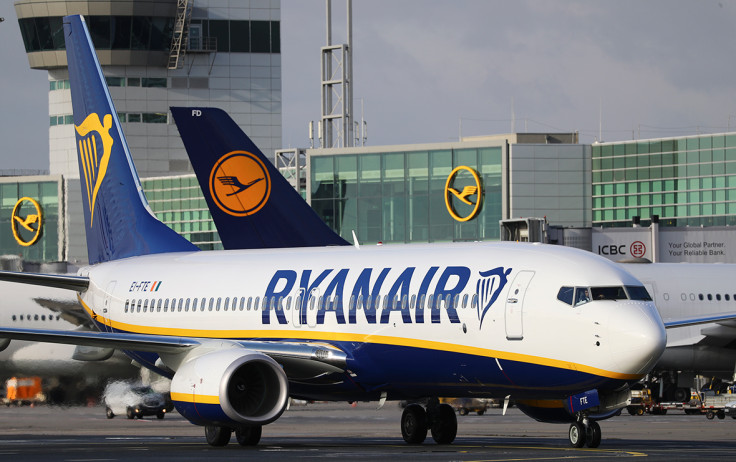 Ryanair passengers will be allowed to take only one small cabin bag on board from 1 November, after the airline unveiled a new baggage policy.
The Irish carrier said on Wednesday (6 September) that the new measures, aimed at minimising delays due to a shortage of overhead cabin space, would still allow passengers who purchase priority boarding to carry on two pieces of baggage.
However, those who do not wish to pay £5 for priority boarding will only be allowed one smaller bag on board, with their other piece of luggage, such as wheelie bag, will be placed in the hold free of charge at the boarding gate.
Ryanair's chief marketing officer Kenny Jacobs highlighted the new policy would still allow passengers to take two bags on board free of charge, but added it was necessary to ensure there was enough space for bags on board.
Overhead lockers on Ryanair planes can fit approximately 90 bags, with the remaining pieces of luggage to be stored under the seat. However, on a typically busy flight 186 of the 189 available seats are normally taken and a number of people were carrying with them large backpacks or wheelie bags that don't fit underneath the seat.
"We're making these changes because our flights are so much busier," he said. "A number of people will have two very large bags, taking up someone else's space. They'll hope they'll get away with it and generally they have, but we don't want to go back to policing bags at the gate."
Ryanair introduced the second free bag allowance in 2013 and saw its load factor - a gauge of seats occupied on each aircraft - rise from 82% four years ago to 97% last month, when a record 12.7 million passengers flew with the budget airline.
To balance the new cabin bag policy, the Dublin-based carrier has also increased the weight allowance of checked bags from 15kg to 25kg and lowered the cost of checking in bags from £35 to £25.
The measures are aimed at encouraging more passengers to check in their bags but will cost the airline €50m (£46m) a year.
"We believe offering bigger bags at reduced fees will encourage more customers to consider checking in a bag," added Jacobs.
"We hope that by restricting non-priority customers to one small carry-on bag – their wheelie bag must be placed in the hold, free of charge at the boarding gate – this will speed up the boarding of flights and eliminate flight delays being caused by not having sufficient overhead cabin space on busy flights to accommodate over 360 carry-on bags."
© Copyright IBTimes 2023. All rights reserved.