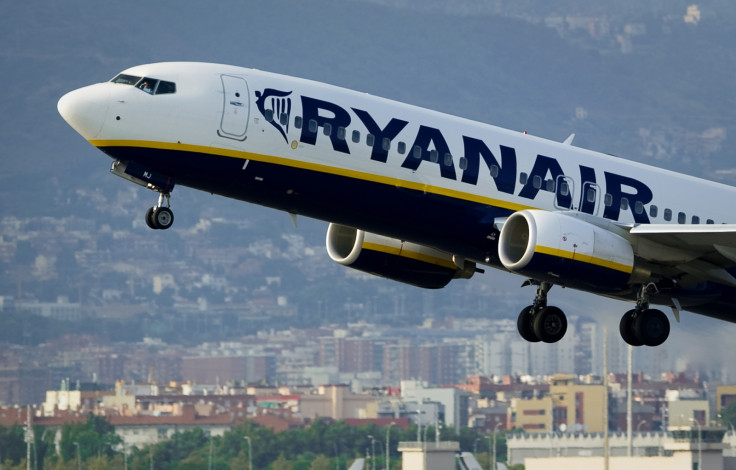 A Ryanair passenger who claimed his genitals had been scalded when a flight attendant spilled hot tea on his lap, settled a £28,000 (€38,500, $41,700) damages claim with the airline. Ronald Furlong, 33, filed a personal injury claim against the company at the Irish Civil Circuit Court in Dublin, saying the budget carrier failed to ensure that the hot drink was securely transferred.
Furlong claimed the beverage spilled on him as the cabin crew member tried to pass it over to another passenger. He added that he had no choice other than to tear off his trousers in the aisle after the incident left him in "immediate pain". After removing his trousers, the traveller from Wexford, south east Ireland, was then forced to sit on a temporary seat with dressing applied to the affected areas.
Furlong said that his social, domestic and recreational lifestyle had been "interfered with" after the event. Ryanair had prepared a defence and were ready to counter that the fault lay with Furlong for not paying attention and acting in a careless manner before the drink was spilled on him.
Furlong and Ryanair settled the claim at a hearing earlier this week. Furlong was also awarded his legal costs by Circuit Court judge, Justice Raymond Groarke. In 2014, Ryanair was named as the second-worst brand in the world for its customer service, behind insurance company AXA. More than 12,000 participants in eight countries took part in the survey, which was based on the user-friendliness of a company's products, services, interactions and communications.
Earlier this month, it was revealed that the low-cost airline had carried 99.9 million passengers in the last 12 months. The surge in numbers has partially been attributed to an improvement in Ryanair's customer service.