It has now been 1,031 days since FBI special agent Christopher Tarbell knocked on the brown door of apartment 6F, a sixth floor apartment in the 90 Avenue D apartment block, part of the Jacob Riis projects in New York City and arrested the man who had been leading a group of hackers known as LulzSec.
Hector Xavier Monsegur - better known by his online persona Sabu - answered the down in jeans and a t-shirt quickly protesting "I don't have a computer."
Almost three years later, Monsegur has still not been sentenced for the crimes associated with the 50 Days of Lulz campaign he and his fellow hackers carried out which saw them attack company's like Sony and EA as well as law enforcement agencies like the CIA and SOCA.
Adjourned again
Monsegur has already pleaded guilty to 12 criminal charges, including multiple counts of conspiracy to engage in computer hacking, computer hacking in furtherance of fraud, conspiracy to commit access device fraud, conspiracy to commit bank fraud and aggravated identity theft.
Monsegur was due in court this week to be senteced, but just like the five previous court dates, the sentencing was adjourned at the request of the prosecution.
The reason for the delay is Monsegur has been helping the FBI identify his fellow conspirators within Anonymous, leading to the arrest and sentencing of all but one of those involved in the LulzSec campaign.
The assumption is that the FBI is still not done with Monsegur and draining his store of knowledge about Anonymous and wider hacking community.
Time up
However, the length of the stay grated by Judge Loretta Preska this week suggests Monsegur's reprieve could be coming to an end.
Looking at the dates when Monsegur has already been scheduled to be sentenced and the length of the delay in each case suggests his time could be up:
8 June, 2011 (arrest)
22 August, 2012 (441 days since arrest)
22 February 2013 (184 day delay)
23 August 2013 (182 day delay)
25 October, 2013 (63 day delay)
13 January, 2014 (80 day delay)
2 April, 2014 (79 day delay)
8 May, 2014 (36 day delay)
While we can't assume anything, the fact Judge Preska has given prosecutors just over a month of a delay before Monsegur is due back in court strongly indicates that the FBI are all but done with the hacker.
Informing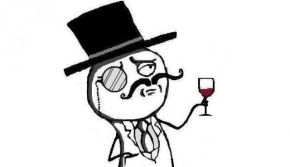 Three of the six core members of LulzSec were UK citizens and were sentenced in May of last year. Jake Davis (aka Topiary), Mustafa Al-Bassam (aka T-Flow) and Ryan Ackroyd (aka Kayla) are all now free with Ackroyd released from prison just last week. All were identified thanks to the help of Monsegur who worked as a mole for the FBI following his arrest in 2011, until he was revealed as an informant in March 2012.
In a question and answer session on Ask.fm this week Ackroyd was asked how he failed to recognise Monsegur as an FBI informant:
"I was highly suspicious of Sabu, there are chat logs on the internet from the day he got arrested and I'm arguing with him, sadly it went deeper than we thought."
When asked what information Monsegur gave the FBI about him and his fellow LulzSec members, Ackroyd said Sabu was able to give them "small bits of information he had picked up over time" but the most critical information was in the form of chat logs.
"Sabu had nothing on me, absolutely nothing," Ackroyd added.
Monsegur was also involved in the capture of Jeremy Hammond who was last year sentenced to 10 years in jail for his part in the attack on global intelligence gathering company Stratfor.
Avunit and Dread Pirate Roberts
What Monsegur has been helping the FBI with since then remains a mystery. One project he could be working on is identifying the sixth and final member of LulzSec who has never been identified.
Known as Avunit, the mysterious hacker has not been seen online since he tweeted on the 12 October, 2012 under his @AvunitAnon Twitter name.
Nothing is known about his identity and in a world where Anonymous members span the globe it is virtually impossible to narrow his location down with any degree of accuracy.
Another potentially more interesting rumour suggests that Monsegur was involved in the capture of Ross Ulbricht (aka Dread Pirate Roberts), the alleged operator of the underground drugs bazaar Silk Road last year.
Whatever Monsegur has been involved in, it appears his time is up though considering the length of time he has been assisting the FBI, it is likely that he will receive a much-reduced sentence when he does finally face Judge Preska in court.