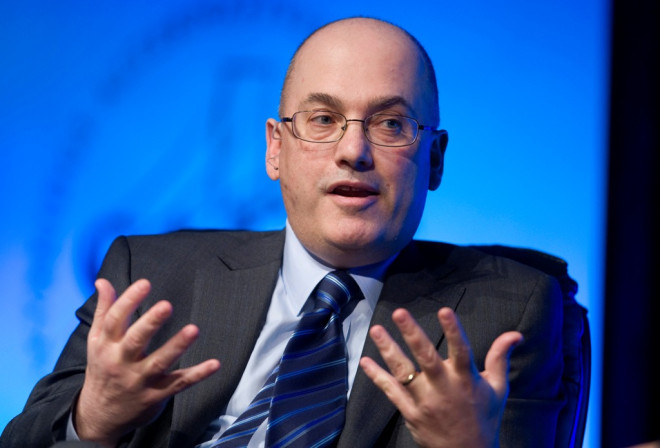 Steve A Cohen, the founder of hedge fund SAC Capital, is involved in a new lawsuit over alleged insider trading, according to reports.
The billionaire has been referred to anonymously in a new civil case brought against Ronald Dennis, a former technology analyst at SAC, according to a Bloomberg report.
Dennis has been accused of providing inside information about PC maker Dell to managers at SAC, so they could make trades based on that information, before it was publicly available.
The lawsuit, brought by the US Securities and Exchange Commission (SEC), argues that one of those individuals, "Portfolio Manager C", made $1.1m (£662,491, €791,138) in profits using those tips.
Cohen was not named directly in the lawsuit, but Bloomberg reported that he is "Portfolio Manager C", citing unnamed sources familiar with the matter.
The billionaire refused to comment on the allegations, but has always said that he operated legally at all times, despite a plethora of allegations against his firm.
SAC has been at the centre of a number of insider trading probes.
Earlier in the month, Dennis settled separate insider trading charges with the SEC. Dennis, who worked at SAC's CR Intrinsic Investors unit, agreed to pay a fine of more than $203,000 as part of the settlement.
In February, a federal judge in New York found former SAC portfolio manager Mathew Martoma guilty of involvement in, what prosecutors have labelled, the most lucrative insider trading scheme in American history.
Mortoma was convicted on all three of the conspiracy fraud charges, which bagged the fund $275m.
The SAC founder, who has not been personally charged with any crime, is ranked among the 50 richest Americans and is worth just under $9bn, according to Forbes magazine.
In November 2013, his fund agreed to plead guilty to insider trading allegations and pay $1.8bn to settle the charges.