Jon Horvath, the US government's key witness in the insider trading case against veteran SAC Capital Advisors portfolio manager Michael Steinberg, testified against his former boss on 26 November.
Horvath's testimony will continue on 27 November, and could extend into the following week.
Horvath, a former technology analyst at SAC pleaded guilty to insider trading charges in 2012 and faces up to 45 years in prison.
He told jurors he is cooperating with the government in hopes that he can keep himself out of jail.
The government's prosecution of Steinberg rests on Horvath's testimony.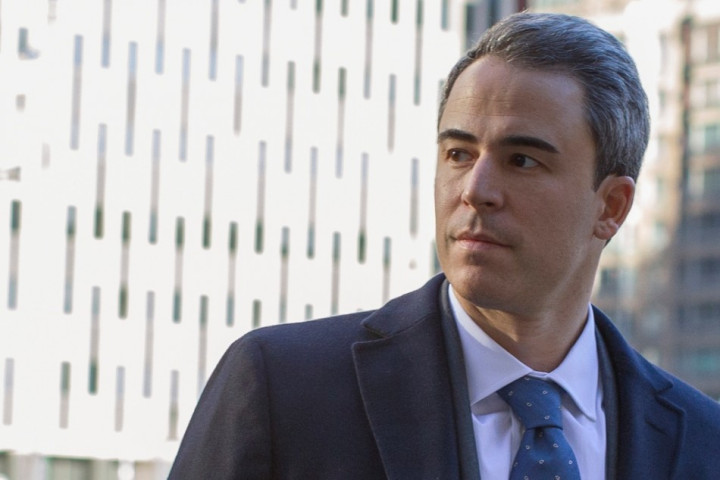 Steinberg is the first SAC employee to face trial in the long-running investigation of Steven A Cohen's hedge fund. Another trader, Mathew Martoma, is expected to go on trial on 6 January, 2014.
Steinberg has pleaded not guilty. He has been charged with four counts of securities fraud and one count of conspiracy for allegedly trading in Dell and Nvidia shares, between late 2007 and 2009, based on insider information.
Prosecutors claim the information came from Horvath.
Horvath said he and his co-conspirators obtained material nonpublic information on Dell's 2008 earnings and Nvidia's 2009 earnings from insiders at the two technology firms.
"In each instance I provided the information to the portfolio manager I worked for, and we executed trades in the stocks based on that information," he told US District Judge Richard Sullivan in Manhattan, reported Bloomberg. Sullivan is also the presiding judge in the Steinberg trial.
"[Steinberg] frequently asked me where the information came from if I didn't volunteer it," Horvath added.
"This entire case comes down to what Jon Horvath is now claiming about Michael Steinberg," Barry Berke, Steinberg's lawyer, said during his opening statement last week.
"He wanted to avoid jail but he was too late, his circle of friends had pleaded out," Berke said. "He needed to point the finger at somebody else to get a deal. He traded his freedom for that of another. He chose his self-interest over the truth and claimed Michael Steinberg was involved in his misdeeds."
Horvath, who worked at SAC's Sigma Capital Management from 2006 through 2011, is one of six SAC employees to plead guilty to insider trading charges, following a crackdown by the FBI and Manhattan federal prosecutors.
Earlier on 26 November, Jesse Tortora, a former analyst at hedge fund Diamondback Capital Management and John Casey, a compliance officer at SAC also testified in the Manhattan court.
Casey said that SAC's annual and periodic training sessions, which both Steinberg and Horvath attended, warned employees about insider trading.
He said SAC would at times restrict trading in stocks if employees alerted compliance officers they had information about a company ahead of any public announcement.
Casey also said that Steinberg asked about the restricted stock list "a half dozen" times, reported Reuters.
SAC Deal
Earlier in the month, SAC pleaded guilty to fraud charges as part of a $1.2bn deal to resolve the long-running insider trading investigation, but it did not completely resolve the certainty of the fates of the firm or its principals.
US District Judge Laura Taylor Swain said she would refrain from deciding about whether to accept the pleas until after she read the pre-sentencing report. She scheduled the sentencing hearing for March 14.
As part of the plea, SAC listed former employees who had been convicted of insider trading charges and described their offenses.
Under the plea agreement SAC reached with prosecutors, the hedge fund has agreed to pay $900 million in penalties to resolve the criminal case unveiled against it in July.
The case is US versus Steinberg, US District Court, Southern District of New York, No. 12-cr-00121.