Indian cricket legend Sachin Tendulkar has been awarded the country's highest civilian honour, the Bharat Ratna.
The honour, which is given based on a recommendation by the prime minister to the president, comes after Tendulkar retired from international cricket following a glittering career spanning 24 years, 664 international matches and 100 centuries.
Tendulkar, 40, is both the first sportsman and the youngest person to receive the Bharat Ratna. Previous recipients include India's first prime minister Jawaharlal Nehru, Rajiv and Indira Gandhi and Nelson Mandela.
The so-called Little Master, who is widely regarded as the most successful batsman in the history of cricket, will formally receive the accolade on 26 January 2014 - India's Republic Day.
Junior parliamentary affairs minister and vice-president of the Board of Control for Cricket in India, Rajiv Shukla, said: "I think he is the most deserving person for Bharat Ratna. I would like to congratulate the central government [and] Manmohan Singh, the prime minister, for recommending his name."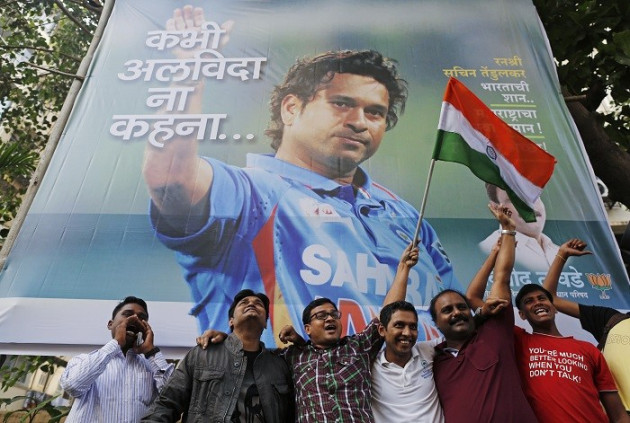 Tendulkar bowed out of the cricket stadium for the final time on Friday after India beat the West Indies in a Test match at his home ground of Wankhede Stadium in Mumbai.
In a 20-minute post-match speech, Tendulkar thanked this mother Rajni, his wife Anjali and his two daughters. He also paid tribute to his father, who died in 1999.
"Without his guidance I don't think I would be standing in front of you," he said.
Tendulkar also thanked fans who turned out in their droves to see the cricket icon play his farewell match.
"I want to thank you from the bottom of my heart and say that time has gone by rather quickly, but the memories that you've left with me will always be with me forever and ever."
Tendulkar is the only batsman in international cricket to score 100 centuries. He has also scored 34,357 runs - almost 2,500 more Test runs than the second best scoring batsman Ricky Ponting.
Last year, the cricketer was nominated to the Rajya Sabha, the upper house of the Indian parliament.
Watch Sachin Tendulkar's farewell match below: