Anti-Semitism row fails to dent London Labour: Sadiq Khan 14 points ahead of Zac Goldsmith in mayor race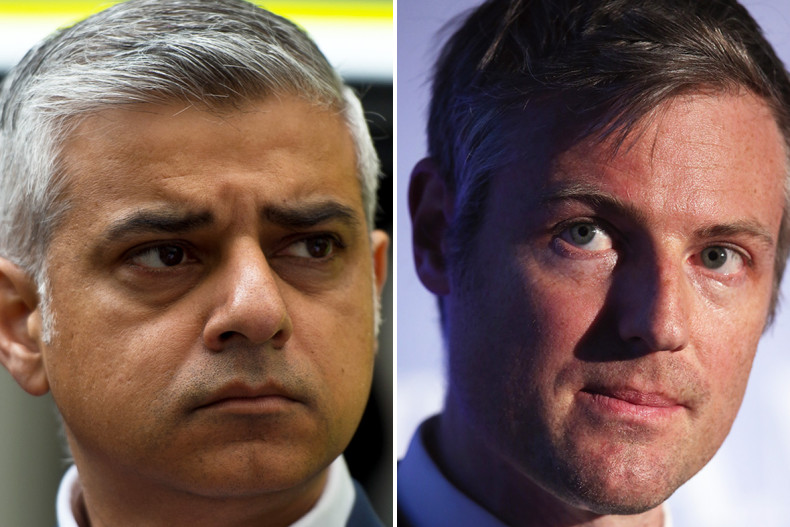 Labour candidate Sadiq Khan is still on course to win the Mayor of London election on 5 May, despite his party's anti-Semitism row. The Tooting MP is 14 points ahead of Conservative rival Zac Goldsmith on second preference votes, according to Opinion.
The online survey for The Evening Standard, of more than 1,000 people in the capital between 26 April and 1 May, put Khan on 57% and Goldsmith on 43% in the second round of voting.
The poll also estimated the Labour candidate to be on 35% and Goldsmith on 26% in the first round of voting, with Ukip's Peter Whittle on 4% and the Greens' Sian Berry and Liberal Democrat Caroline Pidgeon both on 3%.
Adam Drummond, head of political polling at Opinium, said: "The closing stages of the London Mayoral race appear to show Sadiq Khan pulling away from his rival, having been ahead throughout the last two months.
"Now Khan's lead has risen to 14 points once second preferences are taken into account, which is the largest gap we've shown between the two candidates.
"We should be careful about focusing too much on these second preferences since they have favoured both candidates at different points in the campaign, but Sadiq Khan has been consistently ahead on first preferences and Zac Goldsmith will have to work very hard if he is to overturn this lead in the last few days."
The poll is the first to be conducted and published since Labour's anti-Semitism row broke out. The scandal has seen Bradford West MP Naz Shah, former Mayor of London Ken Livingstone as well as a number of councillors be suspended from the party.
Livingstone, who sits on Labour's National Executive Council, was criticised for comments linking Hitler with Zionism. Khan was quick to condemn the left-winger and was among one of the first Labour MPs to call for his suspension.
Jeremy Corbyn has since announced an investigation into anti-Semitism within Labour. The independent probe will be led by Shami Chakrabarti, former director of human rights advocacy group Liberty.
"Londoners were appalled and disgusted by, not just the comments from Livingstone last week, but by the impression given, fairly or unfairly, that the Labour Party isn't a place for people of a Jewish faith. That cannot be right – this is 2016 and [London is] the most progressive city in the world," Khan told IBTimes UK.