London's elected mayor Sadiq Khan has called on more support from the government to tackle air pollution after announcing proposals for a "T-Charge", which will see high-polluting vehicles pay £21.50 when driving in London.
Khan was speaking to Peston on Sunday, where he discussed the recent backlash over the poor quality of air in the city, as well as reports that Diesel cars emit 10 times more nitrogen dioxide than petrol cars, which could cause respiratory diseases.
Khan said the air quality was resulting in young children in London having underdeveloped lungs, and was stepping up his plans to introduce "a package of measures" to ensure London becomes greener.
"It is part of a package of measures introduced and, according to experts, they are the boldest and biggest plans of any city in the world," he said. "Buses will be retrofitted. Diesel buses will become electric or hydrogen and from next year, no more double-decker diesel buses."
In order to combat the effect of diesel fumes, Khan said he would increase the current £11.50 congestion charge by £10, for drivers of the biggest offending vehicles.
"As far as diesel is concerned, half of toxic things in the air are caused by vehicles. The most polluting vehicles, if they want to come into London, they will pay £21.50," he explained.
While he acknowledged that greenhouse gas emissions were thought to be the primary concern a few years ago, he urged the government to provide him with more support in light of the diesel revelations – pointing to potential scrappage schemes.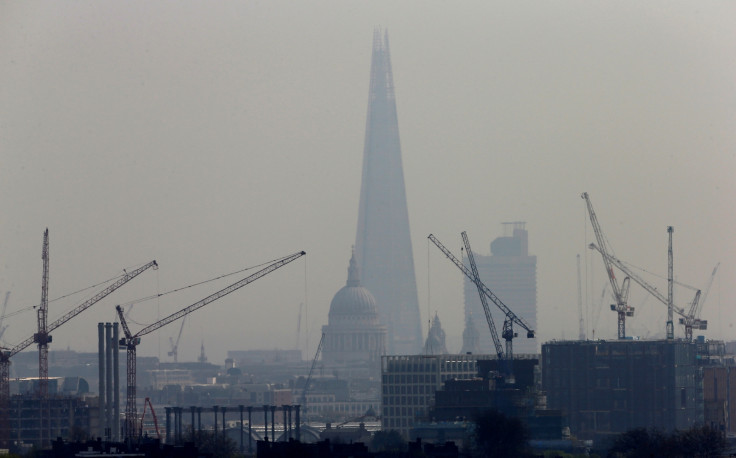 "I can do only so much. I need much, much more from the government. We need to introduce a scrappage fund to help people move cars."
In December, Khan issued a health warning across some areas of London, advising the elderly, children and those with breathing difficulties to stay indoors, due to the high levels of pollution in the city. London exceeded its annual pollution limit, within the first five days of January.
On Friday, 16 February, the European Union issued a final warning to the UK over air pollution. The UK now has two months to begin rectifying the problem, which affects 16 areas, including Leeds, Birmingham and Glasgow, or face being taken to the European Court of Justice.
Khan also spoke about his priorities for Brexit negotiations as part of his 'London is Open' campaign, which encourages business in the city.
He stressed the need for access to the single market and for London to "continue being a city open to talent, entrepreneurship, innovation and jobs."