The UK has been given its "final warning" by the European Commission for its failure to tackle its dangerous pollution problem.
Legal air pollution limits for nitrous dioxide have continually been breached in 16 areas including Leeds, Birmingham and Glasgow.
In 2017, London exceeded its annual pollution limit within the first five days of January.
The government now has two months to show it is taking action or be taken to the European Court of Justice.
European Commission spokesman Enrico Brivio, the Mirror reports, told a briefing in Brussels: "It is a warning that we send to member states asking to comply, to take measures to fight this poor air quality that provokes respiratory disease and cardiovascular disease. It is an important factor on the health of citizens.
"So we ask the UK, as the other four member states, to take appropriate measures to fight this type of air pollution and we hope they comply."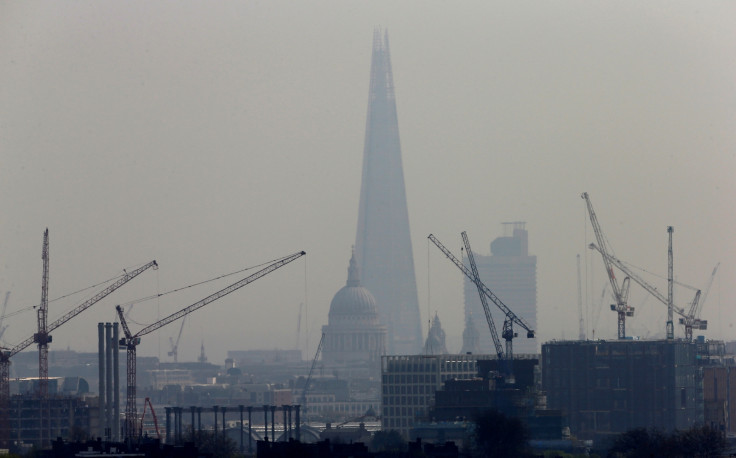 Germany, France, Italy and Spain also received the warning, with cities including Berlin, Lyon and Barcelona singled out for their unacceptably high pollution levels.
Air pollution is linked to the early deaths of about 40,000 people a year in the UK.
Inhaling nitrous dioxide can cause problems such as lung disease, heart disease and asthma. It is emitted from factories and traffic and diesel engines are particularly bad.
London Mayor Sadiq Khan announced tighter measures to tackle the problem, such as higher congestion charges, but he has been criticised for not doing enough.
Environmental campaigners have rebuked the Government for letting pollution escalate unchecked.
Jenny Bates, of Friends of the Earth, told the Independent: "It's shameful that the EU has to take legal action against the UK government to get it to deal with the dangerous levels of dirty air across the country.
"Air pollution is responsible for tens of thousands of early deaths every year and is harming the health of an entire generation of children. Current government plans have been shown to be too little too late."
A Government spokesperson said more than £2bn had been committed to improving the UK's air quality since 2011.