Saeed Ajmal spikes retirement rumours, wants to make comeback to Pakistan team
Saeed Ajmal's bowling action was deemed illegal in 2014.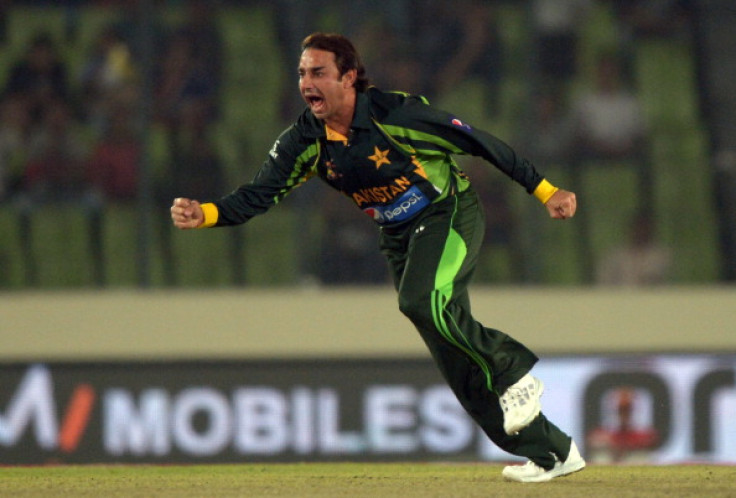 Pakistan spinner Saeed Ajmal has spiked rumours that he is set to quit international cricket claiming that he is looking to make a comeback to the Pakistan side in the near future. There were rumours that the off-spinner was set to bid farewell to the sport after Pakistan Cricket Board (PCB) chief executive Najam Sethi had tweeted on giving a potential send-off to Shahid Afridi and Saeed Ajmal.
The 38-year-old though is no mood to retire claiming that it is his aim to make a comeback. Ajmal has been in brilliant form in domestic cricket, ending the National T20 Cup as the highest wicket-taker with 20 wickets in nine games at an average of 11 with an impressive strike rate of 6.28.
"I have no intention to quit one-day or Twenty20 cricket at the moment. I have worked really hard to stage a comeback and my performance in the National T20 cup reflects that. I have proved my fitness in the National T20 Cup. I should be given a chance. If I fail to perform, I will walk away myself. The Board doesn't have a decent off-spinner it its entire domestic structure," Ajmal said, as quoted by Cricbuzz.
Ajmal was banned from bowling in September 2014 after his action was deemed illegal, but subsequently he remodelled his action and was included for Pakistan's tour of Bangladesh in April 2015. His poor returns with the ball meant that he was dropped and has not been recalled since.
Ajmal has asked the Pakistan cricket authorities to take a leaf from the West Indies Cricket Board (WICB) and give him an opportunity, just like the one that was given to off spinner Sunil Narine.
"I have proved my form and fitness. I am not quitting and will keep playing domestic cricket. I have played a key role in so many victories, the board should give me a chance like the West Indies are giving to Sunil Narine," Ajmal added.
© Copyright IBTimes 2023. All rights reserved.