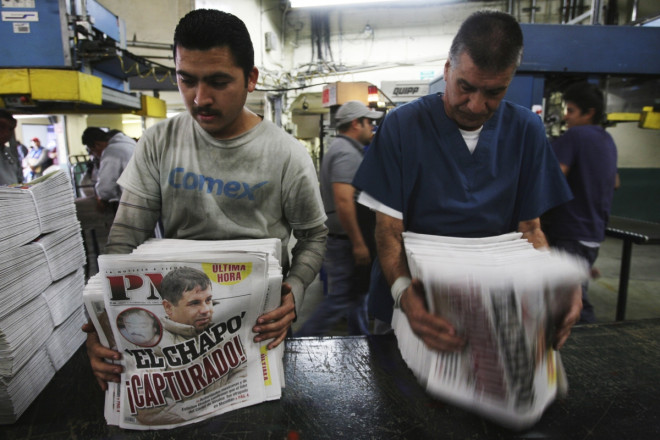 Joaquín Guzman Loera, a.k.a. El Chapo, one of Mexico's most notorious drug lords, is now in custody after being arrested at his seaside hideout in Mazatlan, without a single shot being fired. Yet the saga surrounding him and his entourage is far from over.
Guzman, known for his eccentricities, extravagant lifestyle and rags-to-riches story, was a trophy to both Mexican and American officials fighting to annihilate the international drug trade.
He was the chief of a massive drug empire, head of the Sinaloa cartel, the largest in Mexico with a trafficking network spread across three continents, and an estimated annual turnover of $3 billion.
Once among Forbes' richest men in the world, Guzman was also called "the world's most powerful drug trafficker" by the magazine.
Federal Attorney General Jesús Murillo Karam said in a press conference that the operation to arrest him was ongoing for several months and was carried out "impeccably".
Then, late last year, authorities started closing in on the inner circle of the world's most-wanted drug lord. Bit by bit, they got closer to the crime boss.
Late last year, the noose was tightened on Chapo's gang, as many among his inner circle were arrested by Mexican marines working in collaboration with US authorities.
Some weeks ago, he was chased by the agents but escaped in a maze of tunnels under the city, according to AP. However his freedom did not last long.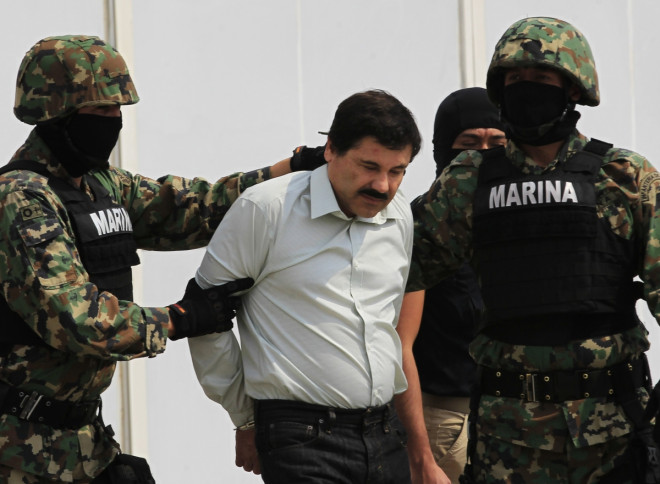 In February, investigators tracked a cellphone to one of the Guzman's Culiacan stash houses, which were his favoured hideouts apart from serving as store houses for massive stocks of drugs.
The very next day, one of El Chapo's top couriers was apprehended. The courier gave in to the Mexican authorities, exposing the druglord's dealings and stash houses.
Guzman's hideouts, protected by steel reinforced doors, were raided by the Mexican military, who found an extensive network of underground tunnels, which opened below bathtubs of each house. The tunnels were reportedly equipped with lighting and air conditioning, and lined with wood panels.
About three tons of drugs was also seized from one of Chapo's dens.
Guzman's organization not only smuggled billions of dollars' worth of cocaine, marijuana and methamphetamines into the U.S. every year, but his army of guards ruled with the power of guns to maintain the empire.
Plenty of work to be done
Experts say that Guzman's capture does not mean that Mexico's drug war is over. Even though his arrest might weaken his cartel temporarily, his top two commanders, Ismael García and Juan José Esparragoza, who are in charge of major operations, have not yet been closed on.
According to former Mexican Attorney General Jorge Lara, the most potent way to destroy cartels is by seizing their property, not just limiting the anti-drug operation to arresting leaders.
"[Chapo] has built a huge fortune for himself – his real estate, works of art, jewels, cars... All of that needs to be taken away from Sinaloa if the cartel is to be truly minimised," he said.
Lara further added that the management of Sinaloa might fall into the hands of other top commanders and staff on the next rung down, including Garcia, who already control several major operations within the cartel.
Rival cartels, such as Los Zetas and Cartel de Jalisco Nueva Generacion, could also start bidding for the vulnerable territory of "El Chapo", but Mexican and American authorities hope to take advantage of this temporary instability to track down even more cartel leaders.