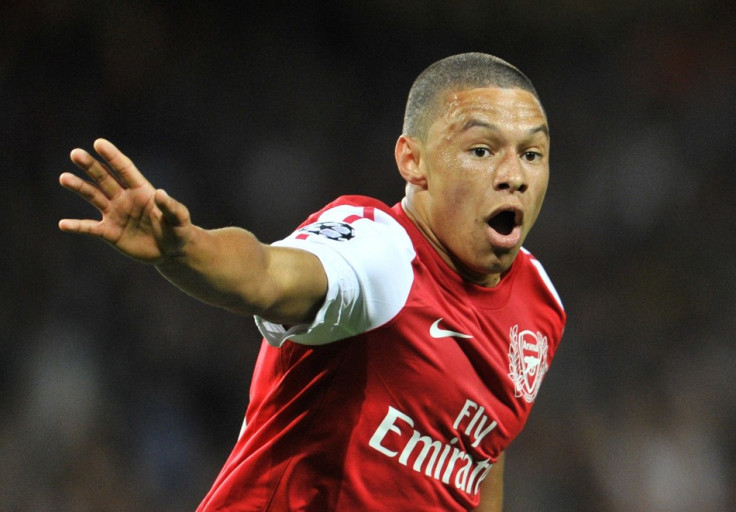 Arsenal defender Bacary Sagna has lauded the potential of team-mate Alex Oxlade-Chamberlain and insists the midfielder can have a major impact at Euro 2012.
The 18-year-old was included in Roy Hodgson's 23-man squad for the tournament despite only making his England debut as a second-half substitute against Norway on Saturday.
Nevertheless, France international Sagna believes Oxlade-Chamberlain has the right temperament to thrive at this summer's competition.
"Alex Chamberlain came from a smaller team and I didn't know him that wekk but he has been amazing," Sagna is quoted in the Daily Mail.
"He plays the game his way and he can be the joker in the pack for England. I'm looking forward to seeing him start some games."
Arsenal team-mate Theo Walcott was first called into the England squad for the 2006 World Cup under former manager Sven-Goran Eriksson. Walcott, just 17 at the time, failed to make a single appearance at the tournament in Germany but Sagna cautioned that Oxlade-Chamberlain could learn from his team-mate's experience six years ago.
"Theo and Alex can be the best players in the world because they have such an ability to play football," said Sagna.
"They are not scared to play and both started really young. Theo Walcott had a lot of pressure on him from a young age.
"He had a lot of pressure on him when he joined up with the national team for the first time at the age of 17.
"I know it is not easy to deal with but he did quite well. Of course he had to cope with a lot of criticism but he was younger then and he has a lot of maturity now.
"He was one of our main players this year along with Robin van Persie, scoring goals and creating assists and he can play a big, big part for the English national team this summer."
Meanwhile, Arsenal will wait until after the tournament in Poland and Ukraine before continuing discussions over Walcott's future in north London.
The 23-year-old will be allowed to leave on a free transfer at the end of next season unless he signs an extension to his current deal.