Sainsbury's records decline in profit and sales but remains upbeat after 'pivotal year'
Supermarket giant records 0.6% decline in like-for-like sales as underlying profits before tax fall 1%.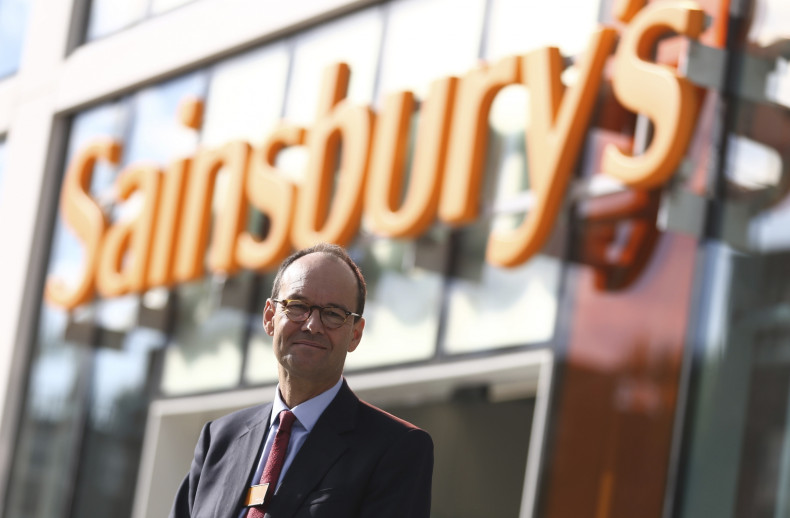 Like-for-like sales and profits declined at Sainsbury's over the course of the latest financial year, but the supermarket giant remained upbeat over its future prospects after what it described as a "pivotal year".
In the 52 weeks to 11 March, like-for-like sales fell 0.6% year-on-year, although that was an improvement from the 0.9% drop recorded last year. Underlying profit before tax fell 1% compared to the corresponding period in 2016 to £581m, reflecting the investment in the customer offer and higher inflation.
That was offset by cost savings worth £130m and a contribution from Argos of £77m.
The catalogue retailer, which was acquired by Sainsbury's for £1.4bn in September last year, saw sales, climb 4.1%. Total sales at the group were 12.7% higher than in the previous year, although the rate of growth moderated to 11.6% on a statutory basis, which excludes the impact of VAT and fuel sale, and profit before tax fell 8.2% year-on-year to £503m.
Group chief executive Mike Coupe said the FTSE 100-listed company had made significant progress and remained on track to achieve its targets, through ongoing investment in quality, price and innovation.
Coupe singled out the performance of the online grocery business, which saw orders grow by over 8%, and of convenience stores, where sales grew by over 6%, adding food sales proved resilient across the board.
"This has been a pivotal year and we have made significant progress delivering and accelerating our strategy," he said, adding the retailer reduced its net debt by £349m to £1.48bn.
"Our food business remains resilient in a challenging market and we continue to innovate in quality and to invest in price. We are also investing in growth areas of the business to meet the changing ways that customers shop."
Sainsbury's added it will deliver £160m worth of earnings synergy from the Argos acquisition six months ahead of schedule, which will allow it to bring forward plans to open 250 Argos Digital stores in its supermarkets
In March, the retailer said it would cut up to 400 jobs following a recent review of its store operations, to ensure efficiency.
As part of the shakeup, Sainsbury's would be cutting night shifts in 140 stores. This, the company said, would affect 4,000 employees, who will be required to move either to early morning or late evening shifts.
The supermarket chain also indicated that it remained committed to cutting costs, explaining it was on track to deliver its three-year £500m cost saving programme by the end of 2017/18, with a further £500m of cost savings planned over the following three years.