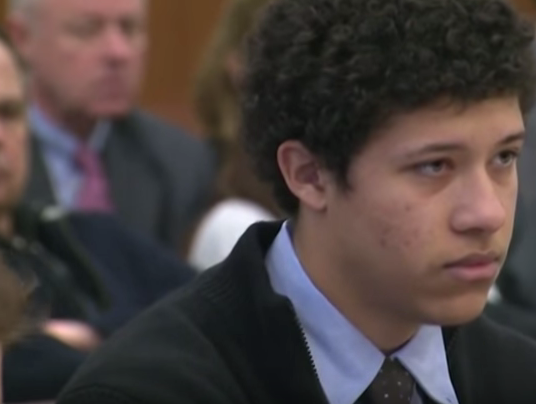 Phillip Chism's lawyer said the teenager, who was 14 years old when charged with raping and killing 24-year-old Colleen Ritzer, did "unspeakable things to her body". Defense attorney Denise Regan said Chism's "psychosis'' led him to have hallucinations and hear voices as well as suffer depression and anxiety.
"It's going to be challenging and heartbreaking," she said in a Boston Globe report. "But the real work of this is to figure out the terrible landscape of a young boy's mind in the months and days and weeks before this terrible event."
State prosecutors say Chism went to Danvers High School with a "terrible purpose" on 22 Ocotber. A court heard how the teenager followed Ritzer into the girls' bathroom after school hours where he strangled and raped her, slashing her throat 16 times with a box cutter. She was later sexually abused with a tree branch.
Investigators were told that Chism stayed after class for extra maths tuition from Ritzer, together with a girl student. The teenager became upset when the teacher started talking about Tennessee. The boy had recently moved from Clarksville, Tennessee to Massachusetts just before the beginning of the school year.
The maths teacher's corpse was discovered in wooded area not far from the school, according to a Boston Globe report.
Defense lawyers told the court that Chism's grandmother and aunt both have severe mental illnesses and have been repeatedly hospitalised for similar symptoms. She suggested to jurors that this will assist in the claim that Chism was legally insane at the time of Ritzer's murder.
Prosecutors said that the teenager came to school on the day of the killing with a knife, a box cutter, a change of clothes and a ski mask.
Chism has pleaded not guilty to another charge that he attacked a woman working at the Department of Youth Services facility in Boston and tried to kill her. He is expected to face trial after the murder case is completed.