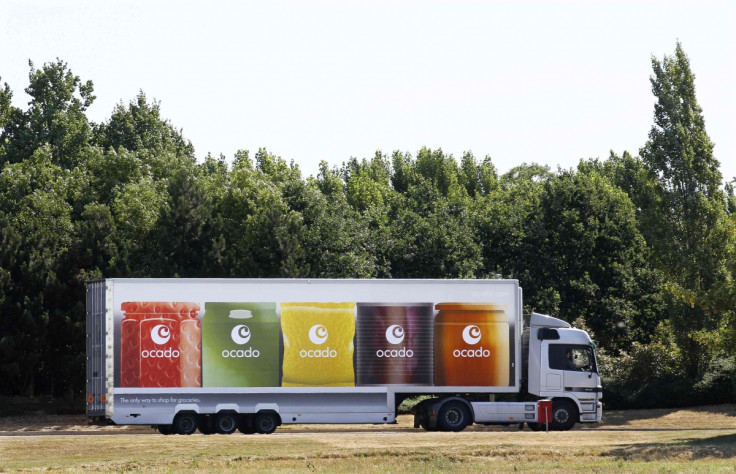 Ocado reported a strong increase in sales over the first quarter of 2017, although it warned the first signs of change in the UK grocery market were beginning to emerge.
The online grocery retailer said on Tuesday (14 March) that in the 13 weeks to 26 February, gross group sales 13.3% year-on-year to £384.7m, with gross retail sales climbing 13.1% from the previous year to £352.4m.
Average orders per week were 16.7% higher than a year ago to 252,000, but the average order size shrank by 1.6% to £110.84, which was a slower rate of decline than in previous quarters.
"In this quarter the fall was driven primarily by a reduction in multi-buy promotions and further take up of the Ocado 'Smart Pass', which drives customers to shop more frequently and increases customer retention," the company said.
Over the past 12 months, the FTSE 250-listed group has kicked off operations at its new customer fulfilment centre in Andover, which boasts the first installation of the company's new technology.
Ocado added it has also made good progress in improving the efficiency and output of its existing operations, increasing the capacity from its existing facilities by more than 20,000 weekly orders.
Last year, Ocado signed a deal with Morrisons, under which it provided technology and distribution services to the FTSE 100-listed supermarket to launch its online food business, Morrisons.com. On Tuesday, the former announced it had extended the deal and will broaden the range of services on offer, which will include the provision of a store picking module.
"While the market remains very competitive, there are the first signs of a change in market pricing dynamics coming through," said group chief executive Tim Steiner.
"However, it remains too early to predict how this will unfold throughout the year, and in particular is dependent on any future currency movements."