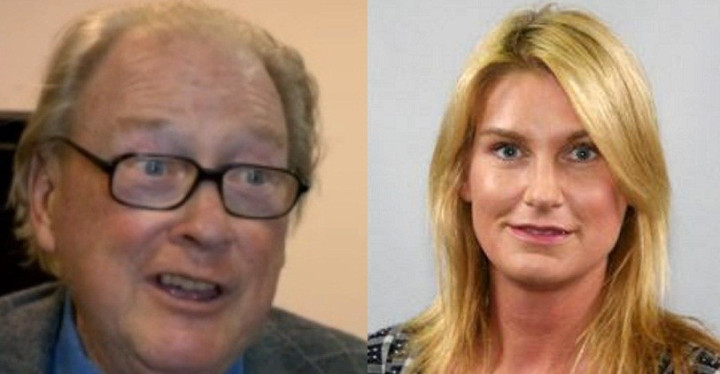 Sally Bercow will be the first person to receive a legal letter on behalf of Lord McAlpine, the former Tory MP who was wrongly linked to child abuse allegations.
Bercow, wife of Speaker of the House John, was named by McAlpine's lawyers as one of the people who falsely linked the former Consersative peer to a paedophile ring at the Bryn Estyn care home in North Wales on Twitter.
McAlpine began to be falsely accused of child abuse following a Newsnight programme broadcast on 2 November, despite not being named during the broadcast.
Two days after the show was broadcast, Bercow tweeted: "Why is Lord McAlpine trending? *innocent face*".
McAlpine's solicitor Andrew Reid earlier warned McApline's accusers to come forward and apologise for falsely accusing the peer.
Reid told Radio 4: "We know who you are, we know exactly the extent of what you have done. It's easiest to come forward, because that is the cheapest and best way."
When asked who he is referring to, Reid added: "There are a lots of them. Some of them are well-known.
"I would say Mrs Bercow was quite well-known. She has not yet been in touch and apologised, and I'm most surprised she has not done so.
"Hopefully she will do so and we will reach an agreement with it because we are listing people."
Bercow took to Twitter again to respond. She originally tweeted "*gulps*" as the news of her upcoming legal letter broke, but the comment was later deleted.
She then tweeted to her 50,000+ followers: "Thanks for phone calls/texts/tweets. I guess I'd better get some legal advice then. Still maintain was not a libellous tweet - just foolish".
Some of those who named McAlpine on the social network site, including the Guardian's George Monbiot, have already apologised.
Monbiot wrote on the Press Gazette website: "I have done a few stupid things in my life, but nothing as stupid as this. The tweets I sent which hinted - as I assumed to be the case - that Lord McAlpine was the person the child abuse victim Steve Messham was talking about were so idiotic that, looking back on them today, I cannot believe that I wrote them.
"But I did, and they are unforgiveable. I helped to stoke an atmosphere of febrile innuendo around an innocent man, and I am desperately sorry for the harm I have done him.
"I apologise abjectly and unreservedly to Lord McAlpine."
McAlpine is expected to receive a settlement from the BBC following the failed Newsnight investigation.