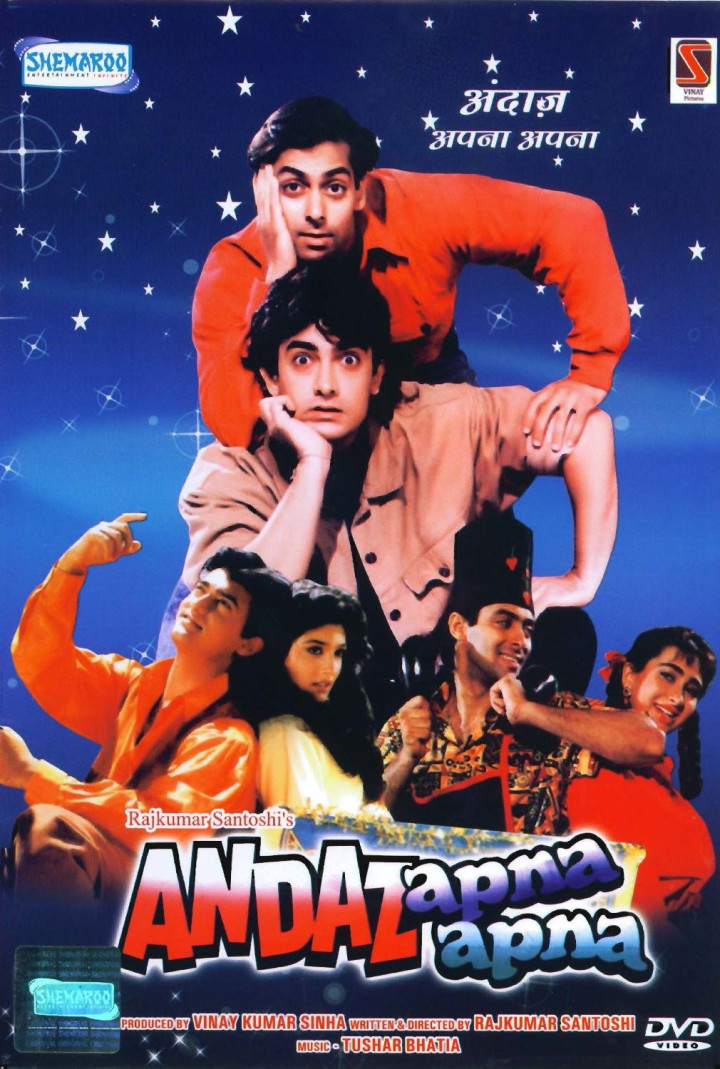 Salman Khan and Aamir Khan's 90s classic Andaz Apna Apna will reportedly be re-released this November.
According to DNA India, "the romantic comedy which has remained a favourite since ages is finally getting released on the 70 mm screen yet another time."
The film, which was released in 1994, failed to do well at the box office but over time went on to become a cult classic. The movie's hilarious dialogues and characters continue to be extremely popular among fans.
Andaz Apna Apna also starred Raveena Tandon and Karisma Kapoor in the lead roles.
While this is great news for Bollywood fans worldwide, actor Aamir Khan is reportedly not too happy with the re-release.
"The PK star is not too keen to accept the film being re-released for unknown reasons," states the DNA report.
A few months back, rumours had surfaced suggesting that Aamir Khan's production house is developing a sequel to the cult film. However, it did not materialise.