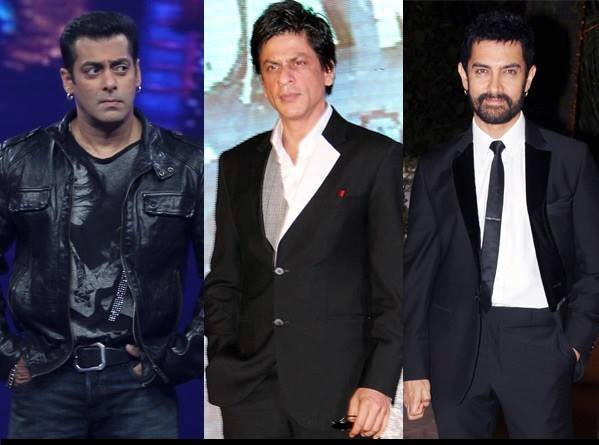 Looks like 2014 will be a glorious year for Bollywood's superstar trio – Shahrukh, Salman and Aamir Khan. While Salman's Kick has already been declared a major blockbuster, SRK's Happy New Year and Aamir's PK are poised to shatter some major box-office records.
Ever wonder what would happen if the three Khans were to come together for a film – will it be like the Avengers of Bollywood in terms of box-office collections?
SRK, Salman and Aamir Khan have never been seen together on the big screen. No producer or filmmaker has been able to manage this mammoth feat of putting the three Khans in the same frame – but one came close.
The film was Om Shanti Om (2007) and the director was Farah Khan – who enjoys a great personal relationship with all the three Khans individually.
Reportedly, Farah spoke to Aamir for a cameo gig in the film's title song alongside SRK and Salman (before the two had a fallout).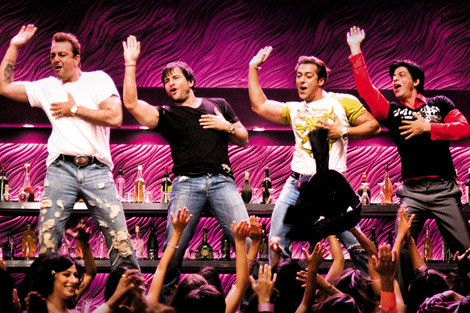 "Aamir was needed for four hours for the shoot. When contacted by Farah he told her that if he gave those four hours to her, his film Taare Zameen Par would get delayed by four months. Farah did not pursue the matter further with Aamir and decided not to go deeper into Aamir's apparently bizarre logic," states a Glamsham.com report.
That was the end of it. Had the Lagaan star spared 'four hours', it would have been the first (and possibly only) footage of the three superstars together in one scene. Check out the song below: