Crystal Palace manager Sam Allardyce has called on chairman Steve Parish to ensure that winger Wilfried Zaha stays at the club, amid reports linking him with a move to Tottenham Hotspur. The Ivory Coast international was subject to a £12m offer from the north London club last summer and that interest could be reignited at the end of the campaign.
The 24-year-old's current deal runs until 2020 but the Eagles are keen to agree fresh terms to secure his future at Selhurst Park, and warn off potential suitors. Amid a troubling season, Zaha has been among Palace's most consistent performers and was particularly threatening during the 1-0 win over Watford on Saturday [18 March].
Parish has already denied that Palace have agreed a fee with Tottenham over the sale of Zaha, but his displays are intensifying speculation regarding his future. But Allardyce is refusing to take responsibility of retaining his star player – putting pressure on the chairman to retain him on a long-term basis.
"That's the chairman's responsibility," Allardyce said according to The Guardian after the weekend win. "Spurs were always mentioned because agents or somebody decided to stir the pot. We all know who stirs the pot, behind the scenes, who do it, even though they deny it, but we know they do it."
Tottenham's transfer policy will provide interesting viewing during the summer transfer window. The club are braced to move into their new multi-million pound stadium from the 2018-19 season, and chairman Daniel Levy has indicated the club may have to make cut-backs when it comes to spending.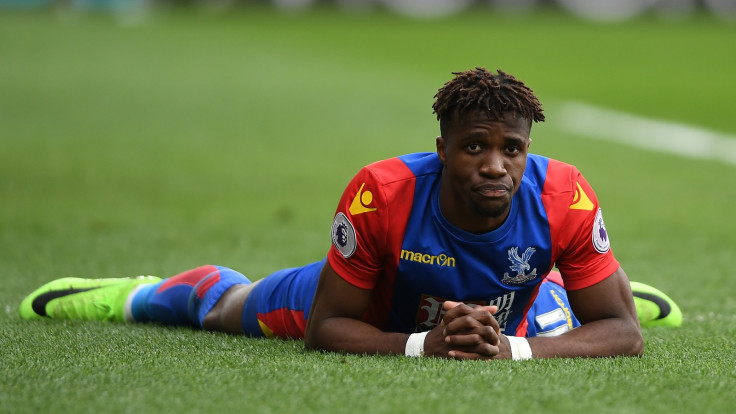 This summer will also be the first chance to see Tottenham's new recruitment team in action. Manager Mauricio Pochettino and head of coach and player development John McDermott have been joined by new chief scout Steve Hitchen. Paul Mitchell, the ex-head of recruitment is yet to be directly replaced.
Meanwhile, Zaha continues to be a victim of late tackles and fouls – particularly against Watford when he was repeatedly targeted. Allardyce has likened the approach to that which Chelsea winger Eden Hazard has often received, but the former England boss wants the player to get used to the tactic.
"He gets kicked as much as [Eden] Hazard," he added. "Keep going, Wilf. It's a compliment to you as a footballer when people can't cope with your ability and have to foul you just as persistently as he was fouled today.
"He gets terrible treatment off the opposition because he's so skilful. He's got to realise that's down to his genius ability that these lads can't cope and because they can't cope they've got to end up fouling him all the time."