As Prime Minister David Cameron faces calls to resign after the Panama Papers leak, the PM's wife Samantha has also been under fire for reportedly employing a "special advisor" to organise her wardrobe and social life, at the annual cost to the taxpayer of £53,000 ($74,900). It is not clear why Cameron needs advice on style as she is a consultant for another fashion brand, Smythson, where she once worked full-time, winning awards for her designs.
The title of "special advisor" is often used for political experts, but after the 2015 general election Samantha Cameron began employing Rosie Lyburn, 28, a former model and granddaughter of late Conservative politician Lord Elliott. The current government has registered 92 "special advisers" who cost the taxpayer roughly £8.4 million a year.
Lyburn, who went to Durham University, was once a model at Beulah London, an ethical label co-founded by Lady Natasha Rufus Isaacs (heir apparent of the Marquess of Reading). Lyburn worked as a parliamentary assistant to Conservative politician Alok Sharma, MP for Reading West. She has also worked as an events manager for the Conservative Party.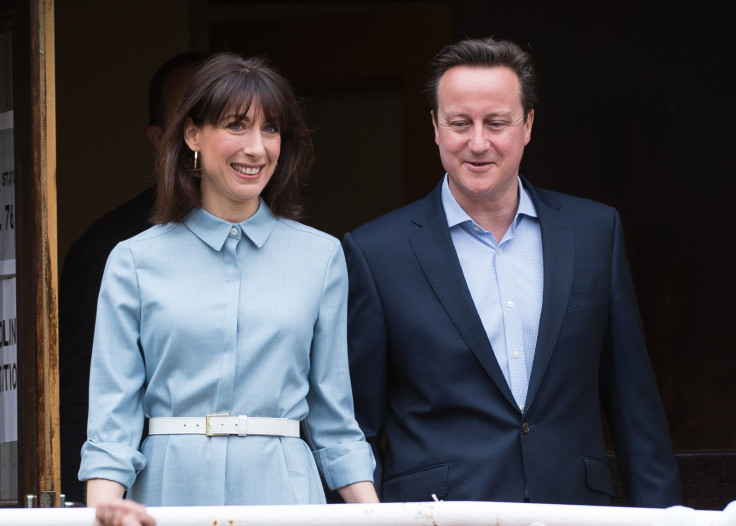 According to the Mail Online, Lyburn's job involves planning the social diary and the fashion of 44-year-old Samantha Cameron. She is listed on Number 10's Pay Band 1 register of special advisers. These advisers can earn up to £52,999 a year, dwarfing the average UK salary of £25,844 a year.
Lyburn replaced Isobel Spearmen, a former fashion public relations worker, who was appointed in 2012. Spearman has since started a fashion consultancy.
Labour MP Jess Phillips last night claimed the ex-model's role was a "vanity" appointment, according to the Mirror: "I've just visited my local Jobcentre, which has had a seven-year recruitment freeze. When tough decisions have to be made, I'm not sure the wife of the prime minister needs a special adviser."
According to the Institute of Fiscal Studies the Conservative Party presided over £23bn of spending cuts during their first parliament in power, and are expecting to cut national spending by another £28bn before 2019.
It has been a tough week for David Cameron in which his, and his fathers, personal finances have been scrutinised following the Panama Papers document release. Cameron admitted at the Tories' spring forum that he could have handled the row "better" after details of an offshore fund owned by his late father Ian emerged.