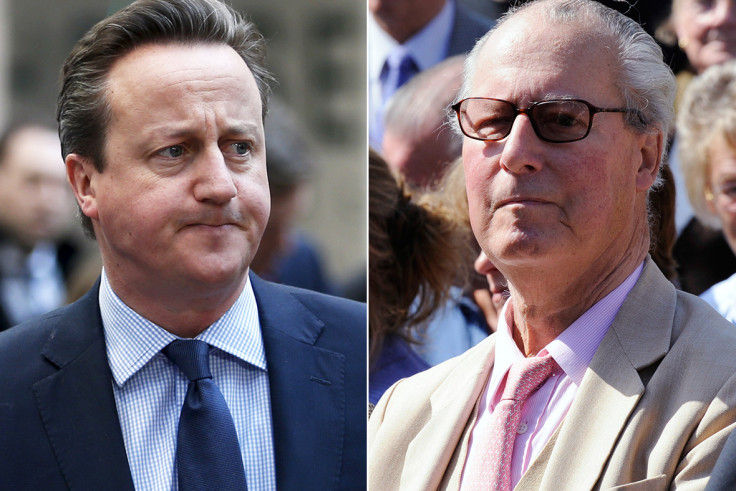 David Cameron was reluctant to initially reveal he held shares in an offshore fund founded by his late father because he wanted to defend his dad's reputation, according to a UK government minister.
"I think he thought 'I know that I have complied fully with all of the tax laws' and I don't like feeding this mill of preying on his father's memory, and his father cannot defend himself," Nick Boles told BBC Radio 4's Today programme.
The comments come after the prime minister admitted he had sold £31,500 worth of shares in Blairmore Holdings before his election in 2010.
The offshore trust, which was run from the Bahamas, was set up by former stockbroker Ian Cameron in Panama in 1982.
Investors in the fund were liable to income tax on dividends and capital gains tax, according to a 2006 prospectus from the firm.
The prime minister faced questions over his families' tax arrangements after a massive leak of documents from Mossack Fonseca in Panama, which showed that Ian Cameron was a client of the Panamanian law firm.
It took Cameron at least four days to disclose his £12,497 purchase of shares in Blairmore in 1997, having later sold them at a profit of £31,500 in 2010.
"I paid income tax on the dividends, but there was a profit on it but it was less than the capital gains tax allowance, so I didn't pay capital gains tax, but it was subject to all the UK taxes in all the normal ways," Cameron told ITV News.
"So I want to be as clear as I can about the past, about the present, about the future, because frankly, I don't have anything to hide.
He added: "I'm proud of my dad and what he did and the business he established and all the rest of it. I can't bear to see his name being dragged through the mud as you can see, and for my own, I chose to take a different path from my father, grandfather and great-grandfather, who were all stockbrokers, and I've got nothing to hide in my arrangements and I'm very happy to answer questions about it."
The Guardian newspaper first revealed Ian Cameron's links to tax havens in 2012, when Downing Street reportedly declined to comment on the report, claiming it was a "private matter" for the Cameron family.
Meanwhile, the prime minister has faced resignation calls. "Cameron has been less than honest," said Labour MP John Mann, a member of the Treasury Select Committee. "He should resign immediately. Most decent people would expect nothing less."
Cameron has promised to publish his personal tax return "as soon as possible" for transparency purposes.