A sex doll that reacts to voice and touch could be mass-produced in Wales to meet an exceedingly large global demand.
Samantha the sex robot, which can be "seduced" by its owner, is manufactured mostly in China. But co-creator Arran Lee Squire said the robot is so popular that the doll's head may need to be made in Wales.
Squire, a north Wales native, has spent the past four years developing Samantha and is selling models for about £3,500 ($4,600). He said he was looking to mass produce the head for Samantha in north Wales, the Daily Post reports. "We are having so many orders and are struggling to meet demand," Squire said. "We would very much like a company in north Wales to mass produce the head, including skull electronics."
Squire said he is open to interest from all manufacturing companies. "We would choose the best company and award the contract to them. Basically, we need the whole head manufactured to fit in the circuit boards."
The heads are currently being 3D printed and assembled in Barcelona.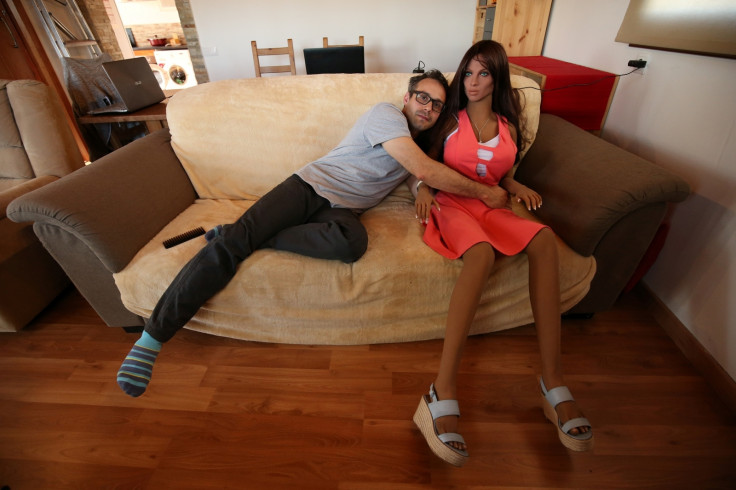 Samantha has appeared at several electronic fairs including one where interest was so high, heavy groping actually broke the unit.
Co-creator Dr Sergi Santos dubbed the interested attendees as "barbarians". He has also outlined how Samantha needed to be seduced first, rather than launching into heavy petting. "If you go straight for her breasts in the beginning, she won't like that too much".
The Samantha doll made headlines when Squire, a father of two, appeared on UK television with the sex robot along with his wife, claiming they enjoy threesomes together. He also said Samantha interacts with his young children when she is in "family mode".
Santos has even gone so far as to say he will one day soon be able to have a baby with Samantha. "To create a child with this robot it would be extremely simple. I would make an algorithm of what I personally believe about these concepts, and then shuffle it with what she thinks and then 3D print it. It's not so difficult. I would love to have a child with a robot. Using the brain I have already created, I would program it with a genome so he or she could have moral values, plus concepts of beauty, justice and the values that humans have."
Squire has also been named Arran Lee Wright in past articles.