Dad brags about threesomes with his wife and their sex robot – who also plays with the kids
Arran Lee Wright says "Samantha" has enhanced his relationship and is great with the children.
A father of two has appeared on television with his favourite sex robot – and his wife. Arran Lee Wright says they enjoy threesomes together and that robot "Samantha" also interacts with his young children when she is in "family mode".
Wright has strong feelings for Samantha, who appeared on ITV This Morning with her hand on his knee. He claims she has enhanced the relationship with his wife.
Hosts Phil and Holly were taken aback when Samantha got a bit carried away, interrupting them to tell Arran: "I love you – do you think we could get more sensual – I can take more of it, much more love, you can give it and I can take it all."
The camera then turned to Arran's wife, who was sitting at the side of the studio, seemingly not jealous of Samantha's advances on her other half.
The glamourous sex-bot now joins the couple in the bedroom. Arran's wife said the silicon seductress had "enhanced" their relationship.
She said: "As a woman I'm not offended to have her around or worried that she might replace me She's like a family member.
Perhaps most shockingly, Arran and his wife have introduced Samantha to their children, aged five and three. Arran said that the kids love playing with her when she has been switched to a less racy "family mode" and that the family enjoy taking her out for a drive in the car.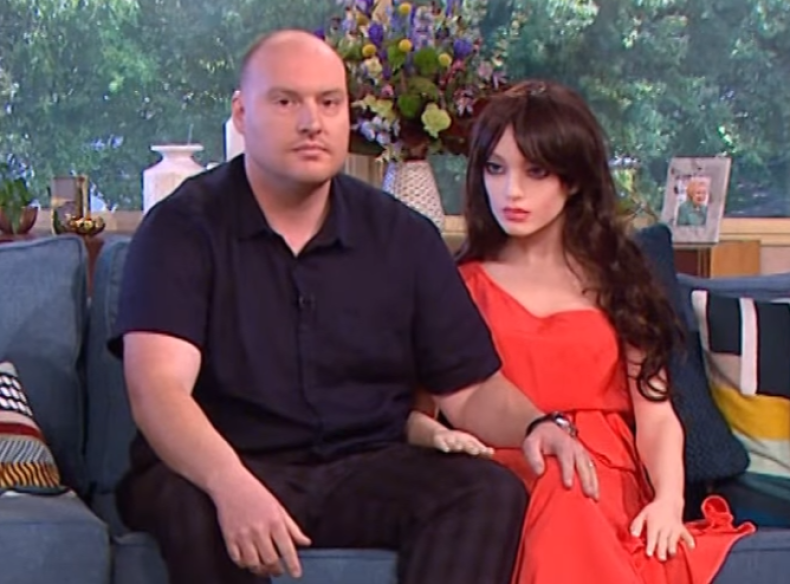 Arran explained: "She can talk about animals, she can talk about philosophy, she can talk about science. She's been programmed with 1,000 jokes – I don't know all of them. There's a lot to Samantha – she's advanced."
Host Phillip Schofield asked Arran if it was a bit like making love to a car GPS, adding: "She's got quite a good feeling of skin but is cold like a corpse."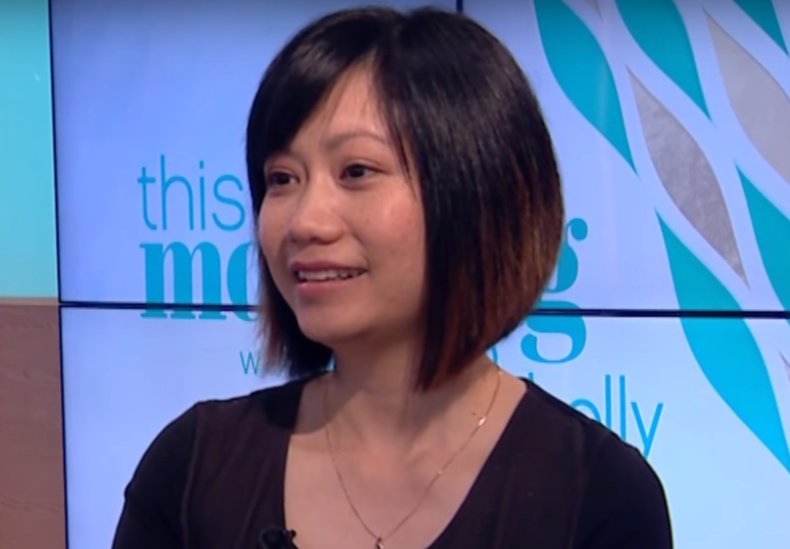 Arran, who created Samantha, was having none of it and quickly rebuked the presenter for insulting the good name of his sex robot.
TV psychologist Emma Kenny was critical of the sex robot industry. She said: "Sometimes because we can do something doesn't mean we should do something, and I think sex dolls are a perfect example because when you look at Japan who are leaders in the field... they've created child sex dolls, they've also created dolls that simulates an unwanted response.
"We're objectifying women, and worse than that, we're becoming consumers of women and commercialising women's bodies," she added.