High-tech sex robot breaks after too many customers give it a go at electronics fair
Lustful visitors groped interactive sex doll Samantha leaving it 'heavily soiled'.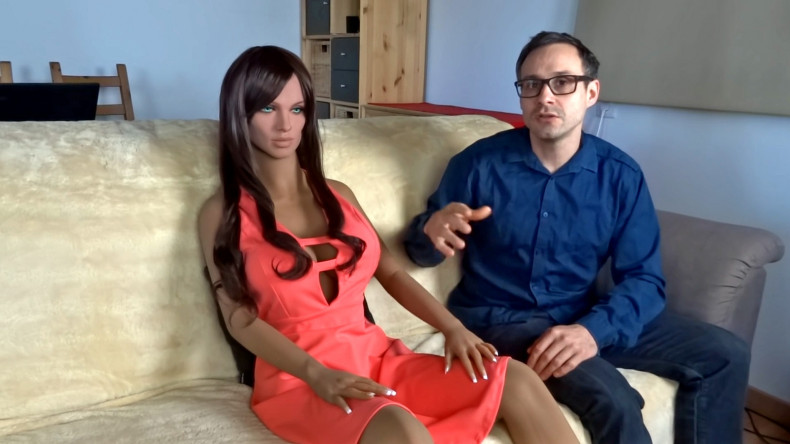 The latest interactive sex doll on show at an Austrian electronics fair had to be taken away for repair after over-excited groping customers couldn't keep their hands off and left 'Samantha' in a soiled and broken state.
The £3,375 sex robot, which is designed for intercourse and can respond to touch, talk to users and even moan when fondled was a star attraction at the Arts Electronica Festival in Linz. However lustful visitors keen to give Samantha a go were described as treating it 'like barbarians'.
Perverted patrons of the fair "mounted Samantha's breasts, her legs and arms. Two fingers were broken. She was heavily soiled" its developer, Sergi Santos, told the Daily Mail.
The doll is part of a growing number of advanced sex robots that are being introduced to brothels. They are loaded with artificial intelligence to 'talk' to customers and have the ability to interact and remember tech-filled trysts with individuals.
One brothel in Austria, where prostitution is legal, that has a lifelike sex doll on its roster has had to order a second after it has become so popular – even more than real women at the venue. Its owners claim the 5ft 1in doll, called Fanny and costs £73 per hour, can satisfy a customer's every desire without leaving a guilty conscience.
The amount of interest was mirrored at the electronics show with the number of customers who flocked to the silicone attraction. Despite the damage leaving the doll having to be boxed up and sent for repairs and cleaning, it may have been worth it as its creators claim they have already sold 15 Samanthas.
The Samantha doll made headlines recently when a father of two has appeared on UK television with the sex robot along with his wife who said they enjoy threesomes together and that Samantha also interacts with his young children when she is in "family mode".
Elsewhere, a startup in Beijing called Touch is offering carnal customers the chance to romp with a sex robot that can be hired through an app. The Airbnb-like company for sex dolls rents out life-size robots, letting users keep the lower half and select from a variety of ethnicities and looks from the waist-up. The app charges £35 per night for the pleasure or £150 for the weekend.