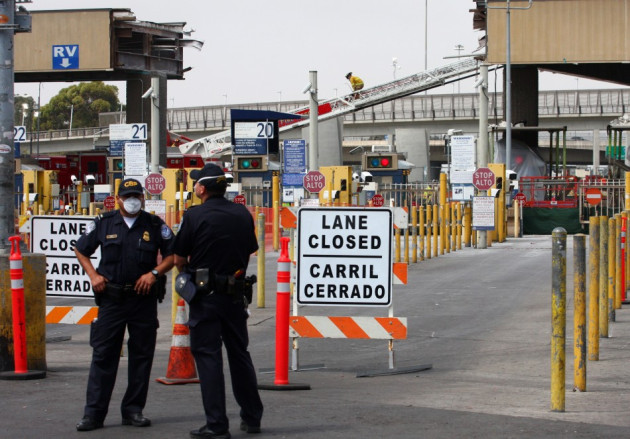 A 22-year-old woman has been arrested by US border patrol police after trying to smuggle cocaine in her vagina across the Mexico border.
Samantha Kurdilla, from Pennsylvania, was stopped by police when a drugs dog alerted them to her groin area, said Smoking Gun news website.
Kurdilla was crossing the border from Tijuana with her companion, James Perry, at San Ysidro.
The two were walking arm in arm but as officers closed in, Perry pulled away and said: "I am not with her."
Kurdilla denied she was smuggling but a police search discovered a condom filled with 100g of cocaine "within her vaginal cavity".
On her phone, they found a text message she had sent to a friend that said: "I'm smuggling cocaine and heroin in my coochie."
No heroin was found on her but she admitted, along with Perry, to smuggling cocaine.
They will appear at San Diego district court.