Same-Sex Relationship for Lesbian Penguins at Tel Aviv Zoo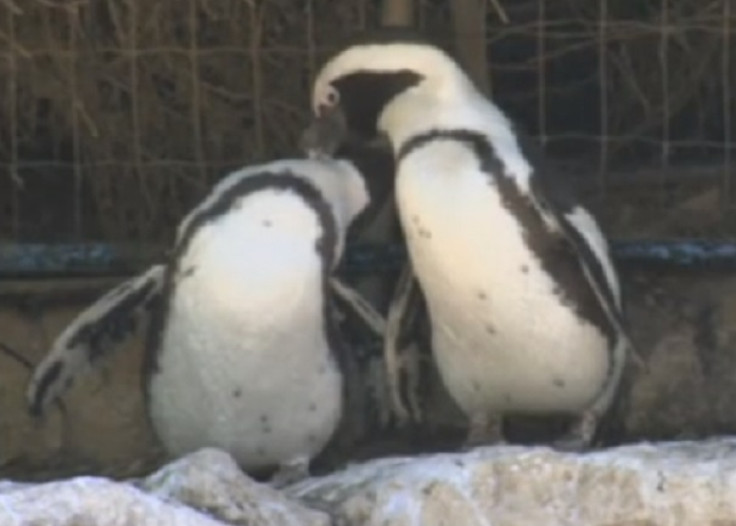 Two female penguins have struck up a lesbian relationship at a zoo in Israel.
Staff at Ramat Gan Zoo in Tel Aviv discovered the relationship during routine blood tests.
The pair are so close they have even set up home together in the enclosure they share with others.
While three same-sex relationships have previously been observed in animals in captivity, they all were male. This is believed to be the first recorded lesbian relationship.
And it looks like it could really be love because there is no lack of potential male mates for the lesbian penguins to choose from, if they wanted. The pair are also "singing" to each other and engaging in petting.
Zookeeper Mor Porat told AP: "After we realised that they were two females, we thought that maybe the proportion between males and females in the yard was the cause but realised that if they want to choose a male they could have.
"We also saw that for a period of months or so, that they were acting like they were nesting. They didn't have an egg but they were acting like they were nesting.
"This is something very special."
© Copyright IBTimes 2023. All rights reserved.