Samsung Galaxy Note 10.1 vs New iPad
Not happy with letting customer reviews and sales figures speak for themselves, Samsung has launched an attack on the new iPad, less than a day after it was announced.
Comparing the Galaxy Note 10.1 to Apple's new iPad, Samsung is keen to point out that the ability to show two applications on screen at once and its S-Pen stylus makes the Note a more complete tablet.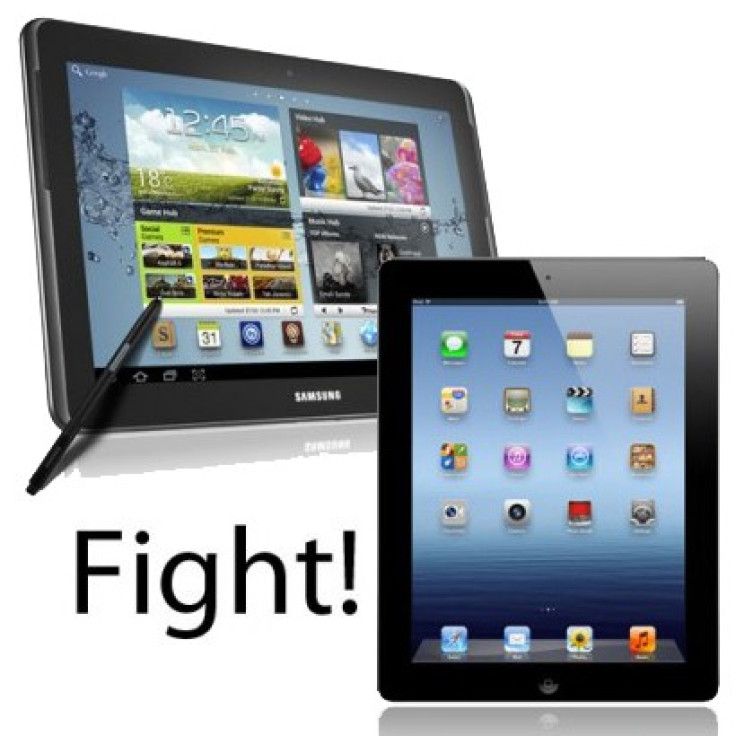 Samsung may well have felt rattled, as Apple CEO Tim Cook demonstrated the downfalls of Android's Twitter application on a Samsung Galaxy tablet during the new iPad announcement on Wednesday.
Returning fire, the South Korean company suggests that iPad users should carry some paper and a pen if they wish to take notes while looking at an application - while the Note 10.1 allows users to make notes in one app when looking at another.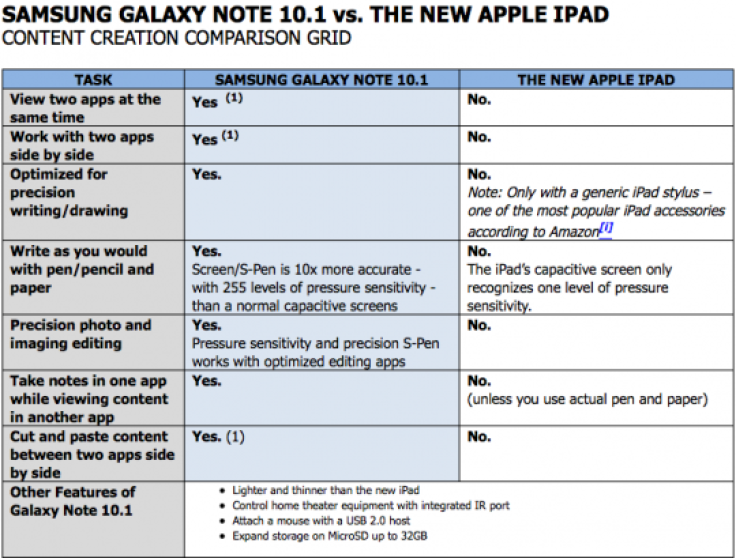 Samsung also praises itself for the Note's ability to let users copy and past between two applications which are both on screen at the same - although the company fails to mention that the iPad goes on sale next Friday for £399, and the Note 10.1 is yet to get a price or release date.
The Galaxy Note 10.1 - which we got to play with at Mobile World Congress last month - has a 3-megapixel rear camera compared with the iPad's 5-megapixels, but the Note is slightly thinner at 8.9mm against the new iPad's 9.4mm.
Samsung isn't the only company hoping to rival Apple in the tablet sector this year, with Acer's Iconia A700 and Huawei's MediaPad 10 both packing powerful quad-core processors and Google's newest version of Android, Ice Cream Sandwich.
© Copyright IBTimes 2023. All rights reserved.