A new unknown Samsung device EK-GC100 has been spotted by the folks at SamMobile. It claims that the device could run on Google's latest Android 4.1.1 (Jelly Bean). It is yet to be known whether the device is a smartphone or a tablet.
However, the site speculates it could be an Android camera or a first Tizen device. Tizen is an open source and a standard-based software platform that is supported by chief mobile operators, manufacturers including smartphones, tablets, netbooks and smart TVs according to Tizen.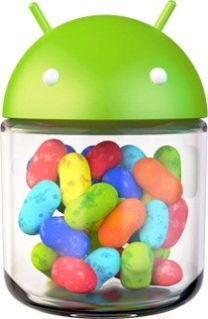 The site points to the device's "strange name" which is quite different compared to the existing naming convention of Samsung smartphones and tablets. In addition to Jelly Bean, the device is said to have a display with a screen resolution of 1024 x 600 pixels, while rest of the specs are still unknown.
In regard to its launch, Android Authority speculates whether the device will be unveiled at the upcoming IFA 2012 trade show. "As you can see the Samsung EK-GC100 is a kind of mobile device. Because the letters EK are new, could this be a completely new range of smartphones by Samsung?" wonders SamMobile. The naming of the unannounced device suggests that the Korean giant could come up with a new series of smartphones.
Apart from EK-GC100, a couple of days back SamMobile received a tip about Samsung's upcoming media player. The reported high-end media player is said to run on Android 4.0.4 (Ice Cream Sandwich) alongside a latest TouchWiz user interface. The Samsung YP-GP1 is expected to sport a huge 5.8in qHD display with a resolution of 540 x 960 pixels. Rest of the specs include a 1GHz dual-core processor, 1GB DDR2 memory, 2500mAh battery, FM radio, Bluetooth version 4.0, micro SD slot with an additional space of up to 32GB, VGA front camera and a 3.0 megapixel rear camera. It is said to come in two colours - black and white. The site speculates whether the media player would be unveiled at IFA 2012 in Berlin.