Samsung Confirms Galaxy Note 2 Announcement on 29 August
Samsung recently sent out press invitation for its IFA Mobile Unpacked Event 2012 and has since confirmed that it will unveiled the second generation of its large Galaxy not smartphone.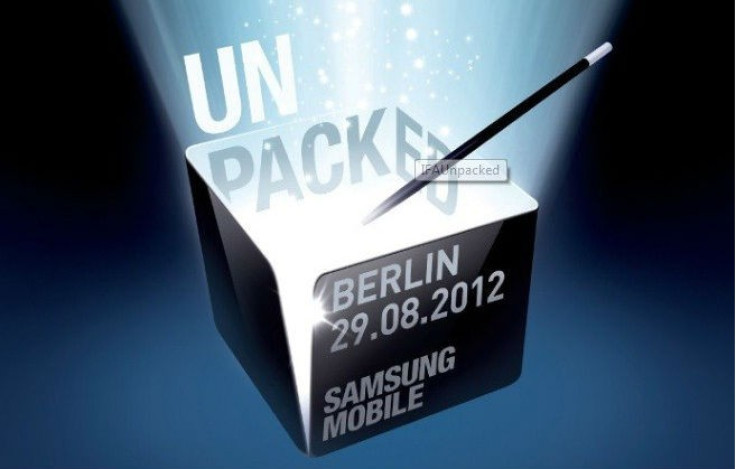 The South Korean technology giant sent out invitations to a major announcement on 29 August next, during the IFA technology trade show in Berlin. It had been widely predicted that Samsung would announce the follow up to the surprisngingly successful Galaxy Note, a 5.3in smartphone which was almost big enough to be considered a tablet.
All speculation has been eliminatied however, as a Samsung spokesperson told Reuters: "We plan to unveil the next Galaxy Note at the Samsung Mobile Unpacked event in Berlin on August 29." The event has been scheduled to take place two days before the official opening of IFA trade show.
In terms of technical specifications, the Samsung Galaxy Note 2 is expected to feature a bigger screen at 5.5in and will run on Android 4.0.4 (Ice Cream Sandwich). It is expected to recieve an upgrade to the camera.
The Note 2 will probably be powered by Samsung's own Exynos 4 quad-core processor with Mali-400 graphics. The processor should run with a clock speed at 1.6GHz with up to 2GB of RAM. In addition the Note to is expected to feature the S Pen, the pen input technology seen in the current Galaxy Note.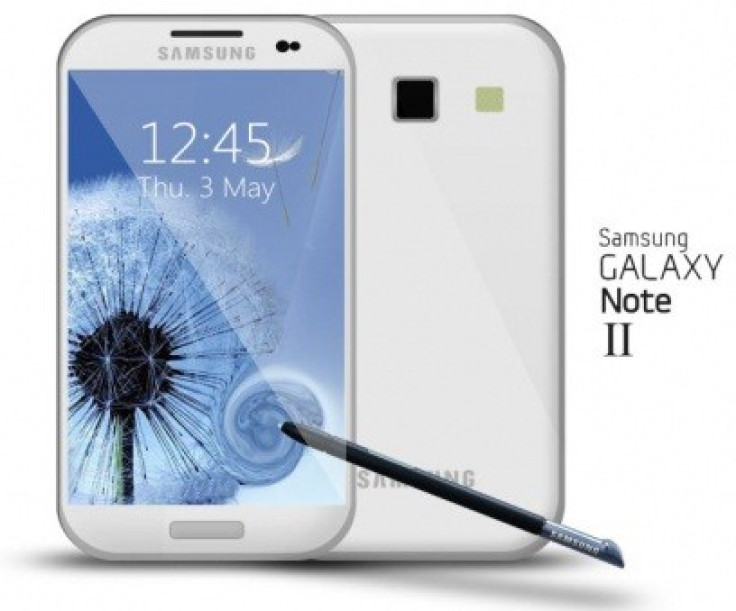 There were earlier reports stating Samsung was planning to launch the Galaxy Note 2 in August with a market release slated for sometime in October, in order to rival Apple's next generation iPhone 5, which is expected to be launched on September.
Apple is expected to unveil the iPhone 5 on 12 September with a market release nine days after of announcement, on 21 September.
© Copyright IBTimes 2023. All rights reserved.