Apple's marketing chief Phil Schiller has highlighted a report suggesting Samsung's Galaxy Note 3 artificially inflated benchmark results.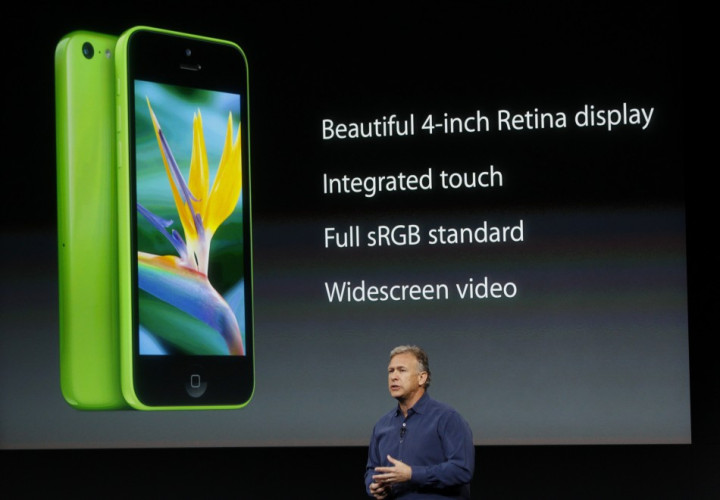 Schiller, who is senior vice president of marketing at the iPhone maker is not the most prolific tweeter in the world, managing less than 200 posts on the micro-blogging site since joining in 2008, despite having almost 100,000 followers.
Today however he felt it necessary to point out a report from Ars Technica relating to benchmark tests the publication carried out on the Samsung Galaxy Note 3 during its review. According to the report, Samsung has employed a similar trick it employed on its flagship Galaxy S4 smartphone, where the smartphone knows when one of a number of popular benchmark tests are being launched and tweaks the CPU's clock frequency to make them seem more powerful.
Schiller tweeted a single word to alongside the link to the article: "Shenanigans"
shenanigans http://t.co/30FoQDfNw0
— Philip Schiller (@pschiller) October 1, 2013
Samsung has already been criticised for this practice earlier this year when it was revealed it had pulled the same 'trick' on the Galaxy S4.
The results compiled by Ars Technica (see below) show that the difference in scores from these tests, which measure a variety of performance indicators, was not insignificant. According to the results the overall difference was around a 20% performance boost over typical results.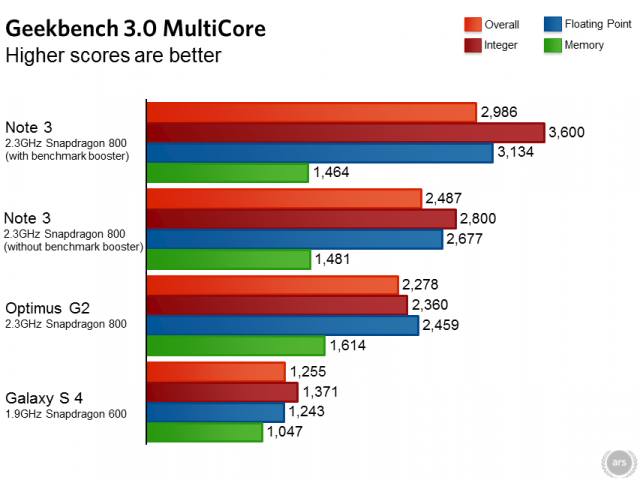 Samsung has set up some of its smartphone devices to recognise a number of the most popular benchmark apps which are available on the Google Play store such as GeekBench. When the system detects that these apps are launched, it recalibrates the CPU to make the phone seem more powerful.
Ars Technica was able to get around the issue by using an app called StealthBench, which is identical to GeekBench but with a different name.
While the vast majority of customers won't care a jot about benchmark results, the act of tweaking the system to make the Galaxy Note 3 and Galaxy S4 seem more powerful speaks volumes about Samsung's approach to the market.