An inventory sheet first obtained and published by TmoNews reveals that the navy blue demo unit of the T-Mobile variant of the Samsung Galaxy Note is set to arrive in T-Mobile retail stores soon. However, we are unsure when the service provider will receive the white version.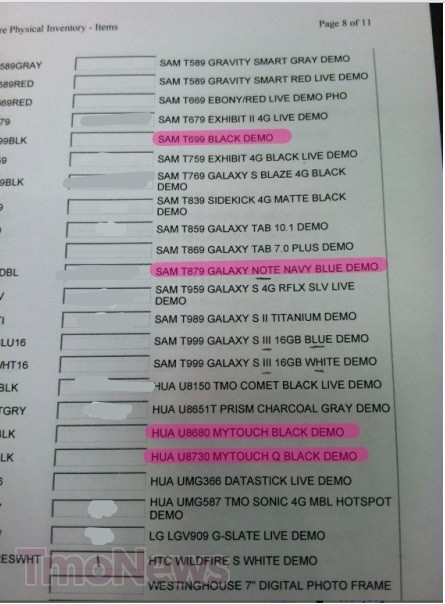 Samsung has yet to announce the release date for the T-Mobile version of the Note but if the demo pieces are being shipped out then surely actual sales pieces cannot be far behind. We beileve one possible date could 11 July. This is the date speculated on by a second TmoNews report, which appeared last month and revealed, among other snippets that the 16GB version of the newly launched Samsung Galaxy S3 (Marble White) could also be looking at a 11 July launch date.
Meanwhile, a device by model number SGH-T879 - said to be the model number for the T-Mobile version of the Samsung Galaxy Note featuring 1700 MHz AWS WCDMA connectivity - has been approved by the Federal Communications Commission (FCC). A user agent profile by model number SGH-T879 appeared online, which suggests that the device is a variant of the SGH-i717, which is the model number of AT&T's Galaxy Note and will have a display with resolution 800x1280 pixels. Furthermore the device has been classified as a phone by the Bluetooth SIG (Special Interest group) and Wi-Fi Alliance.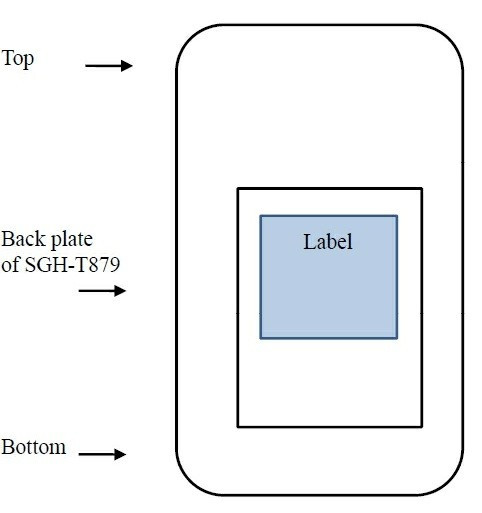 The global version of the Galaxy Note (with S Pen technology) features a 5.3in display and sports an eight megapixel rear-facing camera and a two megapixel front-facing camera. It is powered by a 2500mAh battery and runs on Android 4.0 (Ice Cream Sandwich). The Note is powered by an Exynos dual-core 1.4GHz processor and packs 1GB of RAM. The T-Mobile Galaxy Note is expected to carry similar feature; there may, however, be changes depending on state laws. For instance the AT&T version of the Galaxy Note packs a Qualcomm MSM8660 dual-core 1.5GGHz processor and storage option only of 16GB with support for microSD card.
Meanwhile, the successor to Galaxy Note - dubbed as Samsung Galaxy Note 2 - has been slotted for an October release this year, according to an IBTimes UK report.