An announcement concerning Samsung's successor to the popular Galaxy Note was expected on 30 August, on the eve of the IFA Consumer show in Berlin. We now believe that date has been moved up with a report by CNET stating the company has notified US press agencies it will make a major announcement on 15 August.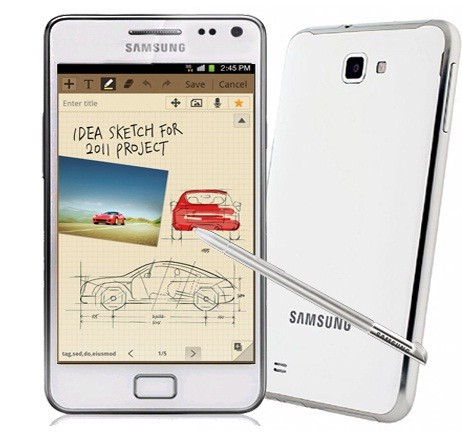 The possibility of a 15 August announcement/launch is also noted in a report by BGR, which quotes an unnamed source believed to be close to the South Koreans. The source admits the company is preparing to introduce the Galaxy Note 2 (with 5.5in and not a 5.4in screen) on that date.
Other features expected are higher resolution rear-facing cameras (either 12 or 13 megapixels) and increased RAM capacity, as well as a display of resolution 720 x 1280 pixels and Android 4.0.4 (Ice Cream Sandwich (ICS)) as the operating system of choice.
What is interesting is that the Note 2 is expected to pack the quad core chip that powers the Samsung Galaxy S3, rather than the dual-core Exynos 5250 unit we reported earlier. The revision comes from a Phone Arena report that claims to have obtained benchmark scores for an unidentified Samsung device - with the model number GT-N7100 - from the GLBenchmark database (the Galaxy Note is GT-N7000 so it is a good bet N7100 refers to the Note 2).
The scores indicate the N7100 features an Exynos 4412 chip with Mali-400 graphics, just like the Galaxy S3. This rules out the Cortex-A15.
So if they both feature similar hardware then how will the rumoured Galaxy Note 2 be different from the Galaxy S3?
Well, for one thing the S3's quad core Exynos processor runs at 1.4GHz whereas we expect the Note 2's quad-core Exynos to run to 1.6GHz. In fact, an earlier IBTimes UK report even suggested a way to increase that clock speed to 1.8GHz. The difference in clock speeds is important because the benchmark test revealed the GT-N7100 scored more than the Galaxy S3.