Samsung has confirmed the Galaxy Note 2 will go on sale in the UK from 1 October, with pre-orders already available.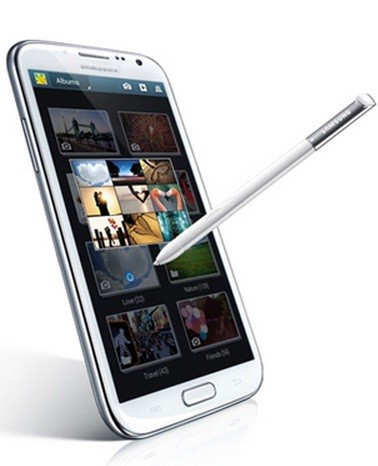 Phones 4u, the largest mobile phone retailer in the UK, has confirmed on its site that the Samsung Galaxy Note 2 is available for pre-order on contracts with O2, Vodafone, Orange and T-Mobile.
Announced at the IFA trade show in Berlin at the end of August, the Galaxy Note 2 features a bigger screen at 5.5in screen with a resolution of 720 x 1280, giving it a pixel density of 267ppi. It will run the latest software version of Android, 4.1 (Jelly Bean).
The device is powered by Samsung's own Exynos 4412 cip featuring a quad-core Cortex-A9 processor. The processor runs with a clock speed of 1.6GHz and is paired with a huge 2GB of RAM. The smartphone features an 8 megapixel rear-camera and 1.9 megapixel front-camera.
It will be available in three storage options at 16GB, 32GB and 64GB. The Galaxy Note 2 is NFC-enabled and supports 4G technology - but not the 1800MHz network being used by EE's new LTE network in the UK..
The cheapest deal is being offered by Orange with an upfront payment of £149.99 and £31-per-month for two years. Subscribers will get 400 minutes of talk time, 3,000 texts and 750MB of data free.
O2, in contrast, is offering the Note 2 without any initial payment, but the monthly payment is £41-per-month for which subscribers will get unlimited talk time as well as texts and 1GB data and Wi-Fi hotspot access for two years.
Vodafone UK is selling the Gaalxy Note 2 for £42-a-month including unlimited talk time and texts and 2GB data plus 2GB Wi-Fi for 24 months. T-Mobile charges an initial payment of £149.99 and £31-per-month. Subscribers will get 600 minutes and 500 texts with 750MB data free.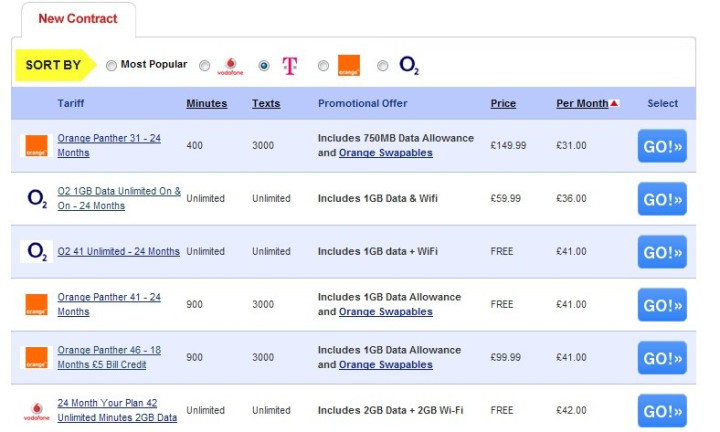 Earlier Clove, Unlocked Mobile and Expansys announced their pricing details. Unlocked Mobile is stocking yjr 16GB (colour-Titanium Grey) SIM-Free Galaxy Note 2 at £544.98. Clove and Expansys are selling the device at almost a similar retail price. Expansys has not mentioned the delivery date of the device whereas Clove notes the release date to be 1 October.
The product page of the Galaxy Note 2 at Unlocked Mobile suggests the pre-order for the device is expected on 28 September.