Samsung has scheduled an event at the IFA Trade Show in Berlin, for 30 August, states a report by Korean news Web site Digital Daily. The report adds the Galaxy Note 2 could be unveiled at the event and that the news was sourced by industry insiders. The event is believed to be penciled in for 7 pm (local time).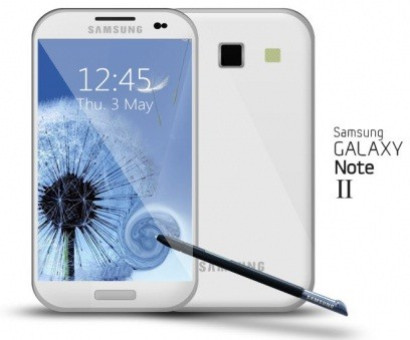 The fact Samsung announced the Galaxy S3 at a similar event lends credence to the idea we may see the successor to the hugely popular Galaxy Note before the Berlin show kicks off. In addition, we should remember the Galaxy Note was revealed last year... at Berlin!
By now most sources seem to agree the Note 2 will feature a 5.5in display similar to the one on its predecessor and will be powered by an Exynos quad-core processor. The device is expected to run on Android 4.1 (Jelly Bean) and offer more RAM than the Note. The new Note should have a camera of either 12 or 13 megapixels.
In addition to the Note 2, Sam Mobile believes the South Koreans are expected to announce a build of the mobile operating software (OS) - Tizen. The software is reportedly powered by an association between Samsung and Intel, be based on HTML5 and be completely open source, like Android.
Meanwhile, a report emerged a few days ago, suggesting Samsung would release a Tizen based device which would feature Super AMIOLED HD Plus display. The difference between Super AMIOLED HD Plus and Super AMOLED display is that the Plus version carries more pixels and, theoretically, provides sharper and clearer image quality. In addition, the latest generation of Plus displays are thinner, brighter and consume less battery charge.
Incidentally, Samsung followed the same strategy while announcing the Samsung Wave - the first Samsung device to have a Super AMOLED display and the Bada OS. This hints at the possibility Samsung is likely to introduce its Tizen device with Super AMIOLED HD Plus display.