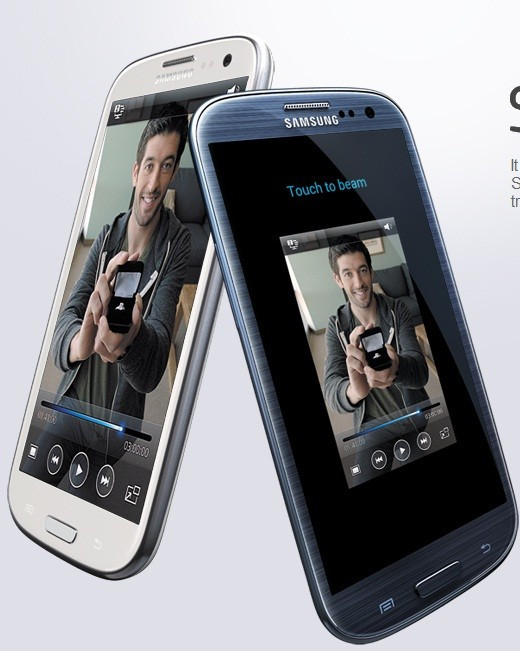 A statement on NXP Semiconductors' Web site has announced the company's PN65 chip will be used in Samsung's forthcoming Galaxy S3 smartphone, to power the device's Near Field Communications (NFC) technology.
The Galaxy S3 was announced on 3 May in London and the device itself is expected to be available in the UK by the end of the month. The S3 runs Android 4.0.4 (Ice Cream Sandwich) OS, a 1.4GHz quad-core Cortex A9 CPU and has a 4.8in Super AMOLED capacitive touchscreen with 16M colours.
The phone supports secure NFC applications like Google Wallet and similar services offered by mobile operators and card associations. NXP also claims their chip will help deliver unsurpassed performance with relation to payment, transportation, access control and NFC tag-reading, based on the company's contactless reader IC technology.
"We are in the midst of a golden era of mobile and Samsung continues to set the bar with coveted products like the Galaxy S3. Samsung's flagship phones require flagship-worthy NFC solutions and NXP is proud to support Samsung on its Galaxy S line. We eagerly look forward to the extraordinary mobile experiences the Galaxy S3 will deliver including those enabled by NFC," said Henri Ardevol, Vice President and General Manager, Secure Transactions.
Meanwhile, major UK retailers have announced deals for the Galaxy S3; Vodafone UK has declared the 32GB version available for pre-order on its Web site - the 32GB model will be exclusive to Vodafone for a month, according to an IBTImes UK report. In addition, accessories are also available for pre-order, from Mobile Fun UK.
The smartphone featuring a 4.8in Super AMOLED display and will be powered by Samsung's 1.4 GHz Exynos 4 quad-core processor. In addition it features a human-centric design. The device packs a rear-facing eight megapixel camera and a front-facing camera 1.9 megapixel unit. The phone has two models - with 16 and 32GB of storage space, although a 64GB is also expected. It is 4G compatible where the service provider offers the network and is powered by a 2100mAh Li-ion battery.