The Samsung Galaxy S3 is set to eclipse the success of its predecessor if reports which suggest Samsung has received nine million pre-orders are to be believed.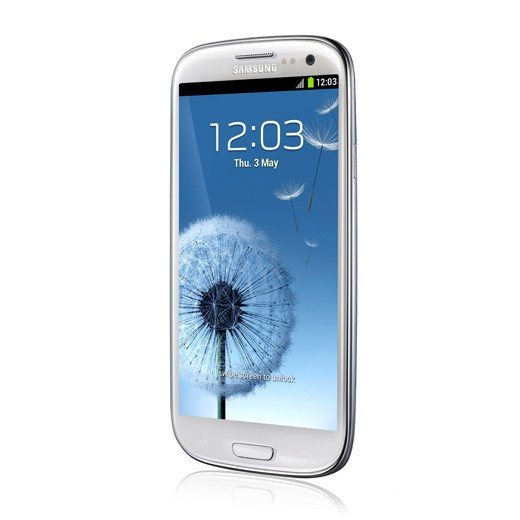 According to Reuters, the South Korean newspaper, the Korea Economic Daily, reported on Friday that Samsung Electronics has received nine million pre-orders for the Galaxy S3 globally. The report includes information from 290 carriers in 145 countries. It is reported that Samsung's factories are working at full capacity to fulfil the initial demand and they are expected to produce over five million units of the Galaxy S3 a month.
Samsung has become the world's top mobile phone vendor shipping 86 million units during its first quarter in 2012, 44.1m of which were smartphones. The Samsung Galaxy S2 has been the company's best-seller generating 20 million sales in its first 12 months on sale. The Samsung Galaxy S series has been a game changer in the smartphone market becoming the top Android series and finally challenging the dominance of the iPhone.
The latest smartphone is now available for pre-order on T-Mobile UK. The carrier offers a two-year "Full Monty" plan which comprises unlimited texts, unlimited T-Mobile calls as well as 2000 minutes of calls to other networks. It comes with a price tag of £49.99 upfront with a monthly payment of £36.
Customers who pre-order the Galaxy S3 from Samsung's brand store at Westfield Stratford City in London will be able to lay their hands on the device on 29 May at 6pm.
The Samsung Galaxy S3 features a 4.8in Super AMOLED screen, will run the latest version of Android - 4.0.4 - in this case, will come with an 8 megapixel camera and LED flash, all of which is powered by Samsung's own Exynos 4 quad SoC, which features a quad-core 1.4GHz processor.
As well as top notch specs, the phone includes a couple of unique features set to rival anything Apple has to offer. Samsung's S Voice feature is a clear competitor to Siri and is a voice activated personal assisstant which Samsung claims will be able to do a lot more than Siri is currently capable of.
The phone also features a sensor at the top which will let you answer the phone simply by placing it against your ear and the front-facing camera has face recognition technology built in so the screen won't dim while you are looking at it.
Must Read:
Samsung Galaxy S3 Hands-on Review