The Samsung Galaxy S4 has appeared in a new set of high quality photos, just hours before the smartphone is due to be announced at an Unpacked media event in New York.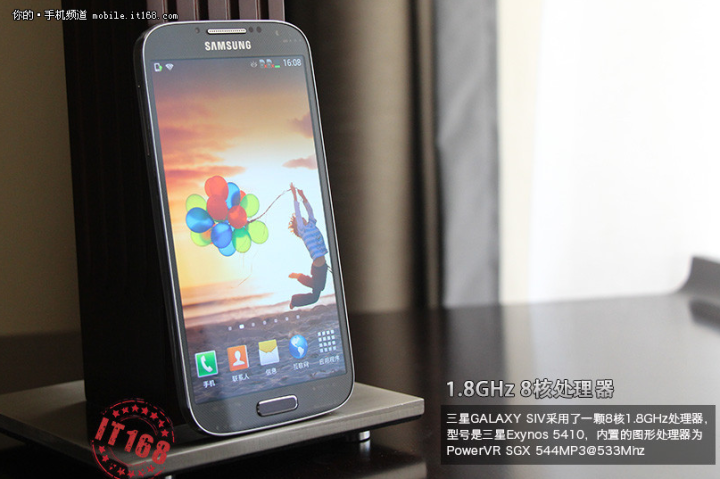 Posted on Chinese website IT1268, the photos show the same device leaked earlier in the week, a phone which critics (us included) dismissed as a prototype or part of subterfuge created by Samsung to hide the S4's true design.
However, these new photos make the phone look like a finished product, not a roughly engineered, hand-made prototype, so what we're looking at here could well be the Galaxy S4; it also looks the same as a teaser photo published by Samsung earlier in the week.
Borrowing much from the Galaxy S3, the leaked images show a device with a slightly larger 5in screen (up from 4.8 on the S3) surrounded by a thin chrome bezel, with a white plastic back.
As with previous leaks, the phone has a curious finish to its plastic front and back covers. Instead of being a single solid cover, the plastic is covered in tiny dark dots which at first look like holes. It's a strange design and unlike anything we've seen from Samsung before; we'll find out tonight if this is intended or merely a trait of how Samsung manufacturers its prototypes.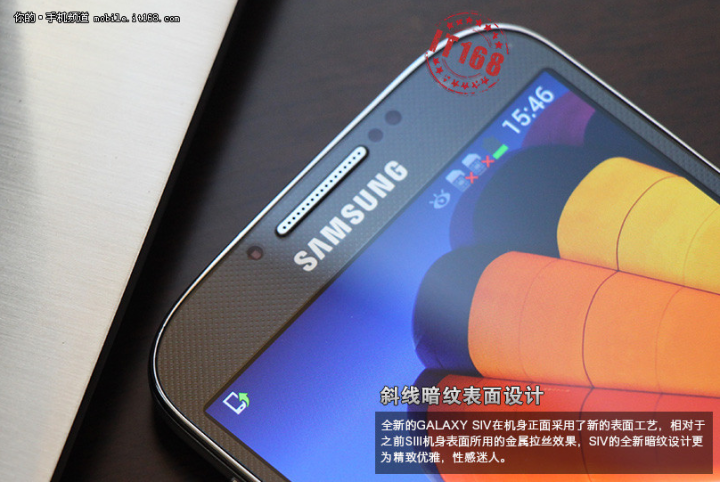 The Chinese website adds that the Galaxy S4 measures 7.7mm thick, less than the 8.6mm S3, and weighs 139g, slightly up on the 133g S3.
Previous rumours about the S4's display are repeated, with the phone having a 4.99in 1080p screen and a 13-megapixel camera, a healthy improvement on the 8-megapixel sensor used by the Galaxy S3 and S2.
Inside, the device is claimed to have a 1.8GHz Exynos 5410 chip using ARM's big.LITTLE architecture, which includes eight cores - four A15s for intensive work and four less powerful A7 cores to save on battery life.
The processor is joined by the same Power VR graphics processor as Apple uses in the iPhone 5, but running a higher clock speed (533MHz compared to 350MHz), and there's 2GB of RAM.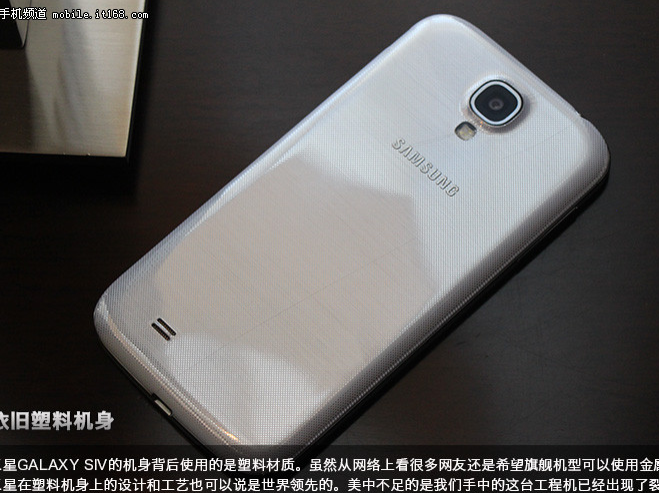 The much-rumoured eye-tracking software is also mentioned, giving the S4 the ability to scroll a page up or down based on your eye movement and pause video if you look away from the screen.
Similar to the Galaxy Note 2's S-Pen technology, the S4's screen can detect when your finger is just above it. Hover above a photo album and thumbnails of its contents appear; hover over the subject line or an email and more of the message appears in a pop-out window. Despite the technology being used, there are no suggestions that Samsung will include the Note's S-Pen stylus with the Galaxy S4.
Of course nothing has yet been confirmed by Samsung, so we will have to wait for its Unpacked media event in New York, which starts at 7pm EST, (11pm GMT) today, 14 March.