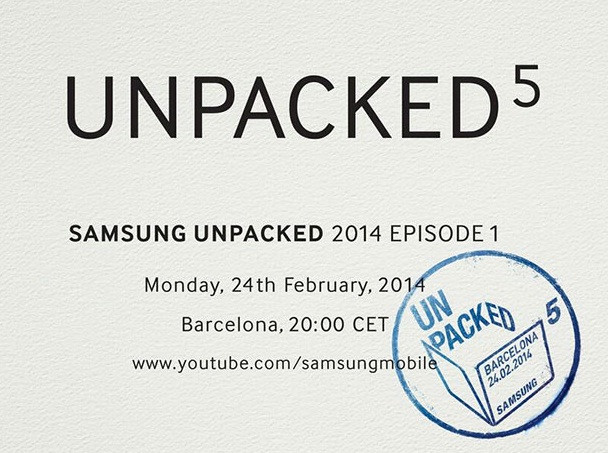 Unless pretty much everyone in the tech industry has been duped, Samsung will launch its flagship smartphone for 2014 - the Galaxy S5 - at its Unpacked 5 event taking place during Mobile World Congress in Barcelona next Monday, 24 February.
Samsung was also expected to launch its updated smartwatches at the event, but the company got the jump on everyone by launching the Gear 2 and Gear 2 Neo on Sunday morning in Barcelona, dithcing Android for its home-grown Tizen software.
We do however expect to hear much more about both smartwatches at the event on Monday evening.
Here we round-up all the details of the event, where to watch online and what to expect:
---
What time does Unpacked 5 start?
---
Doors at the Centre Convencions Internacional Barcelona will open at 6.30pm local time on Monday, 24 February for the press with the event itself beginning at 8pm.
Here is a list of times around the world for when the event is kicking off:
Barcelona - 8pm
New York - 2pm
San Francisco - 11am
London - 7pm
Amsterdam - 8pm
Johannesburg - 9pm
Bangkok - 2am (Tuesday)
Hong Kong - 3am (Tuesday)
Soeul - 4am (Tuesday)
Sydney - 6am (Tuesday)
Last year's Unpacked event in New York when Samsung launched the Galaxy S4 was widely derided for the gimmicky, theatrical, sexist and overblown so we expect this year's event to be somewhat toned down.
For those of you not lucky enough to be in Barcelona (and let's be honest, that's most of us) Samsung is being much friendlier than Apple and live streaming the event for the whole world to see.
From 8pm local time on Monday, tune into www.youtube.com/samsungmobile to catch all the action.
---
Samsung Galaxy S5: What to Expect
---
Samsung hit the big time with the Galaxy S3 in smartphone terms but last year's Galaxy S4 was seen as a disappointment, both in terms of sales and in critical response.
Samsung will be hoping to return to form with the Galaxy S5. The South Korean company is reportedly set to move away from the plastic casing of previous Galaxys and produce a more-premium feeling metal and glass chassis.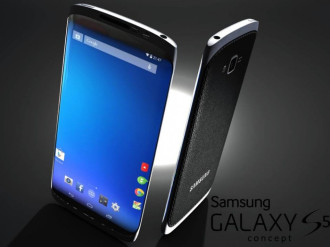 Reports earlier this week suggest that Samsung will be also launching a cheaper version with a plastic case to appeal to a wider audience.
It will (likely) feature a 5.2in screen with a super sharp 2K resolution, an improved camera, faster processor, better battery life and run the latest version of Android.
However Samsung is expected to radically alter the look of Android this time around, with invites showing a block of redesigned app icons.
Questions remain over whether or not the Galaxy S5 will have a fingerprint scanner like Touch ID on the iPhone 5s or even an iris scanner for improved security.
The Galaxy S5 will likely launch in March or April in selected markets around the world.
---
Galaxy Gear Fit: What to Expect
---
Only reported this week, Samsung is thought to be ready to unveil the Galaxy Gear Fit, which will be a fitness-focused version of the Galaxy Gear smartwatch.
The Galaxy Fit will include a sensor to monitor your activity and sleeping habits, and will replace the camera found on the Galaxy Gear.
Fitness trackers have become big business in the last 12 months, with many tech companies - such as Sony and LG - getting in on the act at CES last month.
Samsung was notable by its absence from this sector but is set to correct that anomaly at Mobile World Congress.