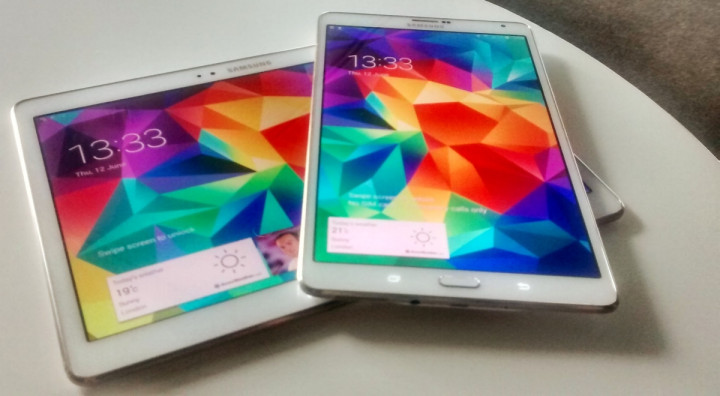 Samsung has launched two new premium tablets which will directly challenge the iPad Air and iPad mini, hoping that the "world's greatest" tablet screen will be enough to sway customers.
Samsung's 10.5in and 8.4in Galaxy Tab S tablets were launched in New York with the company playing up the high resolution screens which it claims are the best ever seen on a tablet.
Samsung says that while some companies play up the creativity [Apple's iPad] and productivity [Microsoft's Surface] features of their tablets, a recent study suggests that people spend 50% of their time consuming content on tablets, meaning that the screen is the most important aspect of these devices.
JK Shin, CEO of Mobile at Samsung, said: "With the launch of the Galaxy Tab S, Samsung is setting the industry bar higher for the entire mobile industry. It will provide consumers with a visual and entertainment experience that bring colours to life."
Both screens use the Super Amoled technology which Samsung's mobile devices have become well known for, but this time have a super high resolution of 2560 x 1600 pixels.
Colour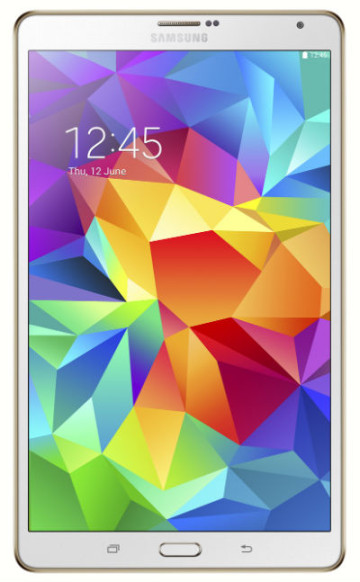 However it not just about the pixels, with Samsung saying these "next generation" screens are capable of reproducing 97% of the Adobe RGB colour coverage, whereas the Retina displays on the iPads can only manage around 70%.
The screens also have a 16:9 aspect ratio which Samsung says make for a better experience when watching video, with apps like BBC iPlayer using this ratio too. The iPad has an aspect ratio of 4:3, meaning that at time some of the screen is blacked out.
The Galaxy Tab S will sit at the top of Samsung's wide-ranging tablet offering, just as the Galaxy S smartphones are the company's flagship smartphones.
Both tablets will go on sale in the UK on 4 July and will cost £349 and £449 respectively for models with 16GB of built-in storage - which is £30 and £50 more than comparable iPads.
Both tablets are extremely thin and light, measuring just 6.6mm thin. The tablets borrow a lot of the design language of the Galaxy S5, including the dimpled rear cover and the fingerprint scanner on the home button.
Samsung will also launch a range of smart covers for the tablets, which will connect with two notches on the rear cover rather than with magnets like more tablet covers use. This Samsung says is to stop the cover from coming off.