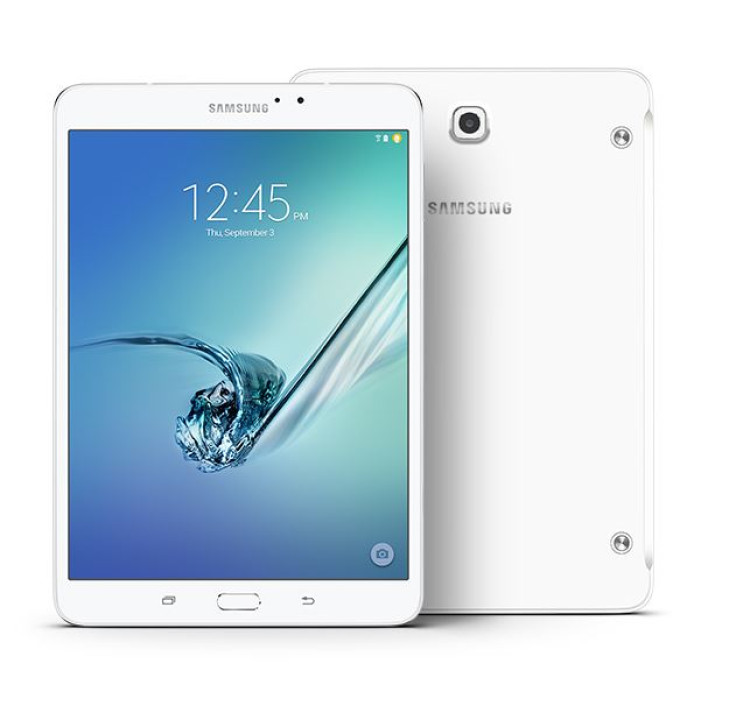 Samsung's next tablet from its flagship range S series, Galaxy Tab S3 will be launched in the first quarter of 2017 as per latest reports. The tablet was rumoured to be unveiled in the month of September but Samsung might have shelved the plans owing to the Galaxy Note 7 crisis.
SamMobile reports that the Galaxy Tab S3 bearing model numbers SM-T820 and SM-T825 will be released in Q1 of 2017, where the former will be a WiFi model and the latter a LTE variant. The Galaxy Tab S3 will be the third instalment in the S series of tablets from the company.
In January 2016 an Indian import-export tracker website, Zauba, had listed two variants of the speculated tablet of 8in and 9.7in. These models are speculated to have been powered by an Exynos 7420 processor, 4GB RAM and an improved battery life compared to its predecessor.
The device in addition will be the company's first tablet to come pre-installed with the Android Nougat OS . It will also entail Samsung's iris recognition technology which the company introduced through the Note 7 but has previously used on a non-commercial tablet called Galaxy Iris.
Earlier famed tipster Evan Blass had also given a peek into how the upcoming tablet would look through a tweet. The image showed a premium back along with a front camera flash which many commentators indicate could also be a dual-camera module.
Although there is no fixed date scheduled for the launch yet, some reports indicate the Samsung;s next flagship phone Galaxy S8 will be unveiled sometime in February or March of 2017. It is possible that to cover the mammoth losses from the Note 7 fiasco Samsung might decide to release the Tab S3 at the same event as the Galaxy S8.