Samsung expanded its Gear S series smartwatch by adding the new Gear S3 that comes in two variants: S3 Frontier and Classic. Incorporating traditional design, the new wearable device bundles the latest in mobile technology such as IP86 certification, mobile payments, LTE connectivity and GPS. It is expected to see a market rollout soon, although its manufacturer is yet to provide pricing details. Nevertheless, before you go ahead and grab one when it becomes available, take a look at the key features of the smartwatch.
Watch design
Both Gear S3 Frontier and Classic emulate the look and feel of traditional watch. Among others, the most prominent enhancement of the smartwatches is their physical dimension. All the hardware features of the watch including bezel and buttons are designed to give it a sturdier look and at the same time to ensure that the functions can be easily accessible. In addition to that, Samsung promises the new fit would allow maximised comfort. The support for Always On Display (AOD) differentiates the new smartwatches from the older ones. The AOD always shows time.
Personalisation
The Gear S3 is compatible with as many as 22mm watch bands in different colours . This means you can interchange the bands any time you want to match your outfit. And most importantly, you don't have to use the proprietary band the watch ships with and personalise the Gear S3 as you want to. There are improvements to the bezel too. Users can quickly respond to calls and alarms with just a twist or rotate the bezel to set voice reminder.
Gear S3 a standalone device
Some of the functions of the watch make it a standalone device. While the Gear S2 supports 3G connectivity, the S3 boasts LTE connectivity. There is a built-in speaker and microphone. Wearers can place calls from the watch directly.
The Gear S3 packs a bunch of sensors such as GPS that does not require a phone to function, altimeter, barometer and speedometer. These features allow users to measure the altitude on a mountain hike, predict weather changes, check their speed, and send notifications to their contacts informing them about their whereabouts. As for the entertainment part, users can stream music from apps like Spotify, or even listen to their favourites from the playlist.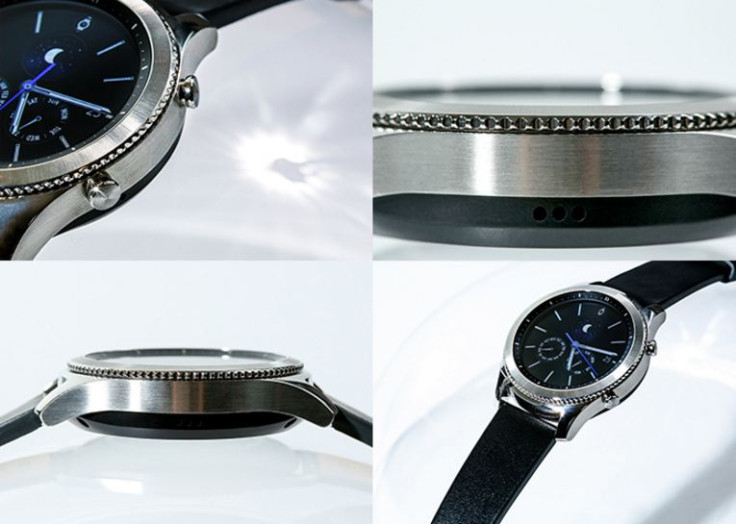 The fitness features offered by the S Health app let users track their activity on the Gear S3. Other new features are Reminders that lets you keep track of tasks by a voice input and setting the reminder time via the bezel. You can also download apps and watch faces from the Gear S3 itself, without the need of a smartphone connection.
Security and durability features
In emergency situations, Gear S3 users can activate the SOS and location tracking features to alert their friends or emergency professionals. Like smartphones, the Gear S3 is IP68 certified, meaning it is resistant to both water and dust. The display of the smartwatch is covered by Gorilla Glass SP+ that Corning recently announced, to protect against scratches.
Battery life
A 380mAh battery is inside the smartwatch which, Samsung claims would stay for three to four days. And then when the battery is draining, you can charge it within just 15 minutes to make it run for about 10 hours. It supports wireless charging. But it is important to note that the battery life depends on usage and settings. The Gear S2, for a comparison, has a 250mAh battery.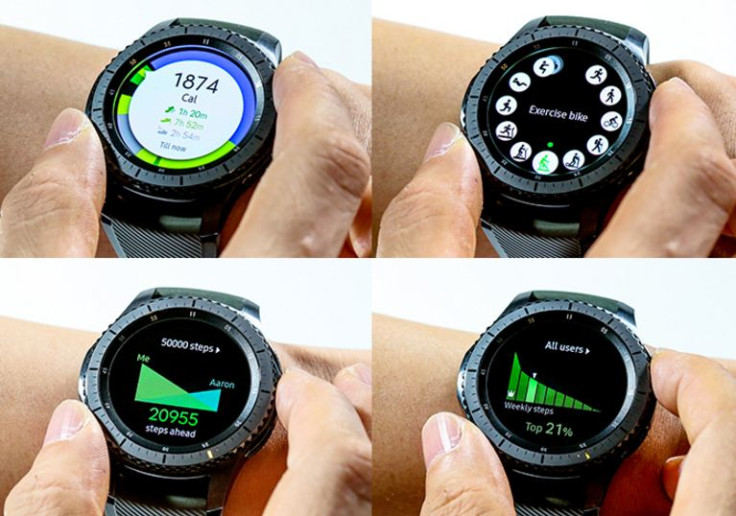 Samsung Pay support
Gear S3 users can use their devices to make purchases with Samsung Pay, but this functionality is limited to select markets. Samsung Pay supports Magnetic Secure Transmission (MST) and Near Field Communication (NFC), which means users can register their credit or debit card for mobile payments. The wearable device is compatible with as many as 10,000 apps.
A device for business consumers
It is seen as a perfect solution for business consumers, as it is an ideal device for work environment and especially for jobs that require hands-free work. The device features Samsung's Knox security platform.